Six amazing styling tips and tricks for Plus size women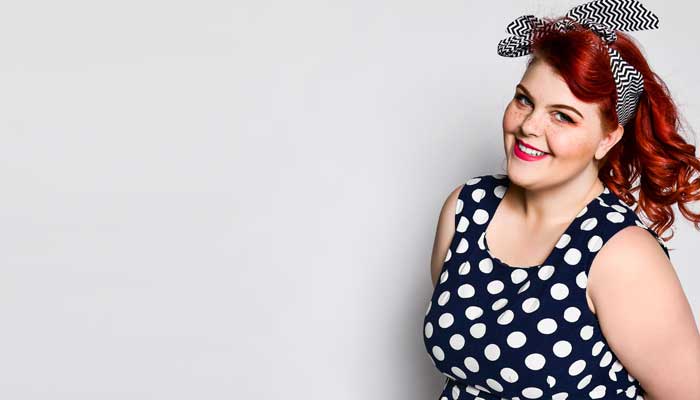 Don't hide behind those ugly, baggy and unshapely clothes. Embrace your curves! Let us help you with some excellent styling tips and tricks. Read on
Stop!!! Stop staring at those zero size models and start fasting and dieting to achieve that figure. Be your role model and love your body with all the curves. Believe that you can be yourself and look pretty awesome. Let's look at some awesome styling tips and tricks to get that wow factor.
Understanding your Silhouette
First and foremost, it is imperative to understand your perfect Silhouette for that perfect fit. For example: If you have pear shape body go for something that accentuates your neck and upper body and takes the attention away from the bottom like Empire line dress. If you have an apple-shaped body, then you should invest in V-necks and A-line dresses.
Understanding between too loose and too tight
Ladies, please understand that there is a fine line between wearing too loose clothing and too tight. Try to wear that flaunts your curves not create gaps between buttons. Same applies to wear too loose and unflattering clothes that make you look even bigger than you are.
Colour, colour and more colour
Earlier there was a misconception that wearing bright colour can draw unwanted attention to your flab. That is an old wives' tale, Ladies, ditch those pastels and dull shades and go for bright colours like Red, royal blue and yellow.
Accessorize
Adding the right accessories can up your style game in a jiffy. Wear statement chokers, wide belts, right bag (neither too small nor too big) and coordinating footwear (we recommend stilettoes, pointy toes even flat gladiators) for that stylish stance.
Correct posture
And it all comes down to having correct posture. Please stop slouching!! You must maintain the right posture. Straighten your back, lift your face and tuck the tummy in. You would be oozing confidence and grace within no time.
Let your hair fly
One of the essential styling tips would try avoiding tight buns and ponytails as they can make your face look more fuller and rounder. Get your hair down, blow-dry your tresses or have loose beach curls and make a head-turning statement.
After all, said and done try and experiment with your look and make your own rules. Remember, Confidence is the key, and you are beautiful. Let no one tell you otherwise.