Six famous women who married in royalty.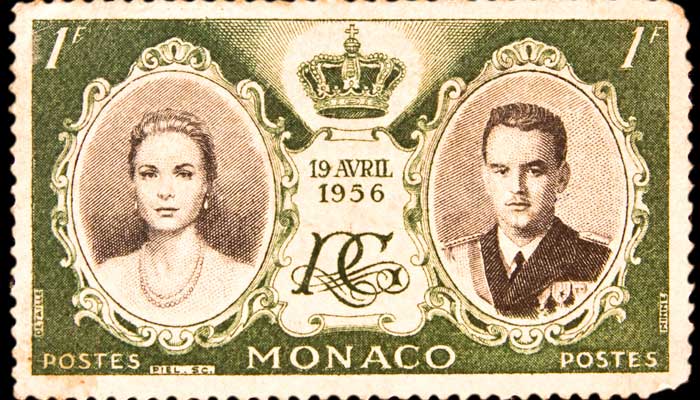 The story of strong independent women who were achiever in their own right before meeting their Prince Charming. Not your usual fairytale right. Here is the story of six famous women who married in royalty.
We all have heard fairytale of a beautiful girl, a commoner, who manages to catch the eye of the Prince. They got married and lived happily ever after. What if the beautiful girl was as famous as the Prince and they manage to find each other and fell in love. What a beautiful twist to the same clichéd fairytale. Here are some of the women who made this unusual fairytale a reality.
Grace Kelley
It was a story straight out of Hollywood blockbuster. An Oscar-winning actress and a dashing prince falls in love in the backdrop of the picturesque Cannes. Grace Kelley married Prince Rainier of Monaco shortly after that. She spent her whole life happily with her Prince till her death in 1982.
Meghan Markle:
While Kate Middleton was a commoner who got married to Prince William, Meghan Markle was a popular American actress who starred in hit T.V. series 'Suits'. She married Prince Harry in 2018 and became The Duchess of Sussex.
Letizia Ortiz
When Spain's heir apparent fell in love with a news anchor Letizia, it raised many eyebrows as she was a divorcee. But Felipe and Letizia without paying any heed to gossip mongers married in 2004. Letizia became queen of Spainafter King Juan Carlos abdicated the throne in 2014.
Sofia Hellqvist
Princess Sofia was a model and a reality T.V contestant before tying the knot with Prince Carl Philip of Sweden. The Duchess of Värmlandwas not a press favourite at the time she married the Prince. But she won many hearts through the years for the extensive charity works.
Charlene Wittstock
The former Olympic Champion wowed the world when she married Albert, the Prince of Monaco. Charlene Wittstock adopted the ways of her new homeland quite efficiently like her mother in law Grace Kelley.
Rita Hayworth
Another Hollywood Icon, Rita Hayworth married Prince Aly Khan, son of Aga Khan, leader of the sect of Shia Islam. Even though the marriage didn't last for long, but she was the first Hollywood royalty to marry in actual royalty.
The evergreen story of a girl meeting her Prince and riding off in sunset allures us all. In real life, sometimes the story is not that simple. Either way, the royal love stories will warm our hearts forever. Which one is your favourite?