Six most loveable superhero movies you have to see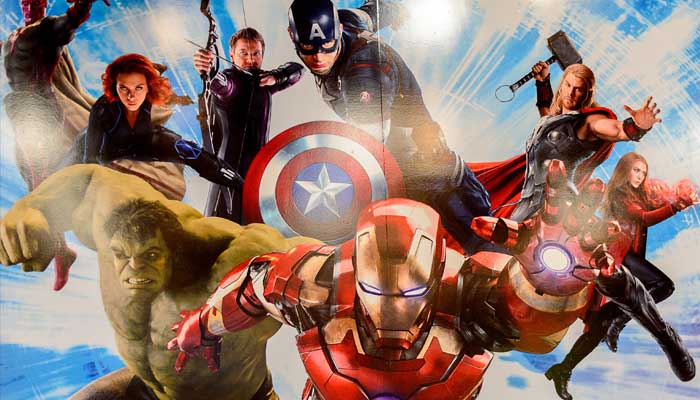 Superheroes, the word itself gets your blood rushing and heart beating faster. From Comic books to movies, Superheroes have come a long way. Scroll down to find out about our list of favourite and loveable superhero movies you have to watch.
Superheroes have always captured our imagination, and almost all of us have dreamed of flying in our superhero costume and save the world. When these Superheroes came to life from our comic book to the big screen, they have us all enthralled. To choose the most loveable Superhero movie is a herculean task, as in our imaginary universe, we are spoilt for choices. Here are some of the Superhero movie you can binge-watch anytime.
1.The Dark Knight: From the time, it was released till this day, no superhero movie has come even close to the level of perfection of this movie. Even though the film is about Batman, the great hero, but it also introduces us to the equally magnificent supervillain, the Joker. Heath Ledger immortalized the character of Joker and was awarded an Academy Award for his performance posthumously.
Superman: As Superman made way for many more superheroes comic books, in the same way, Christopher Reeve's Superman in 1978 paved the way for many more movies in this genre. Christopher Reeve remains the most famous and loved Superman among the audience. A heroic story of a hero saving the world from a monstrous villain struck a chord with viewers of all ages.
Spiderman 2: More than the first Spiderman movie from the Spiderman trilogy, Spiderman 2 had a great storyline and was very realistic. Our hero, played by Toby Maguire, struggles to keep a balance between his personal life and saving the world, and the main villain struck down by grief and failure prompting him to destroy everything.
4. Iron Man: This superhero movie managed to bring not such a popular superhero Iron Man to spectacular popularity. The acting genius of Robert Downey Jr. managed to get genius, billionaire, philanthropist Tony Stark to life.
5. Wonder Women: Wonder women gave us the female superhero we all were waiting. The engaging story of Diana and her journey from no man's land to avenging Germans is stuff we as fans of this genre thrives. Gal Gadot is impeccable as Princess Diana and is a poster girl for women empowerment and gives out a great message loud and clear that female superheroes are here to stay.
The Incredibles: Strangely one of the famous superhero ensemble came neither from Marvel or DC comics but rather Pixar. It is an amazing tale of former superheroes who dons the 'cape' once again to save the world from a vengeful former fan. This family entertainer warmed our hearts and remained in our hearts forever.
The eternal debate of which Superhero movie is better would always wage among the loyalist of these comic books superstars. So, now the ball is in your court. Which one is your favourite?