Six of the most inspirational biopic you must watch.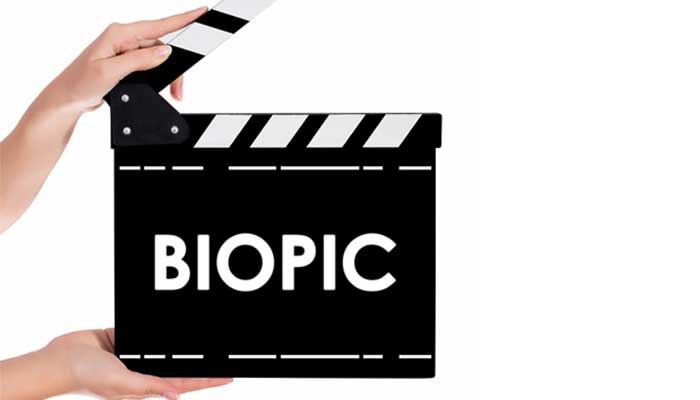 Biographies have always been the filmmaker's favourite subject. It helps us to celebrate the human spirit and inspire us to face the odds.
Movies are the best form of story-telling in today's time. And when the stories are inspired by the real people, how they succeed in spite of the adversity, the tales become unforgettable. Let's have a look at some of the most inspirational biopics ever made.
The Pianist
The story of a real-life pianist and his struggle to survive in the holocaust. The story of Wladyslaw Szpilman, a Polish pianist, stirs your soul. The genius of Roman Polanski and the remarkable portrayal of Szpilman by Adrien Brody for which he was awarded an Oscar, is the highlight of the movie. The ending theme of hope and optimism is a lesson we all need to learn.
Gandhi
The Oscar-winning movie by Richard Attenborough tells the tale of one man's struggle against British rule. Ben Kingsley, as Mahatma Gandhi, is magnificent. Gandhi's struggle against Apartheid in South Africa and then raising his voice against the atrocities of the British Raj is inspiring.
The Pursuit of Happyness
One of the most touching and inspirational movie about Chris Gardner, an entrepreneur. This movie is the finest example that hard work and perseverance can change a man's fate. Will Smith as Chris Gardner and Jaden Smith as Christopher Junior shines through.
The King's Speech
The extraordinary journey of King George VI being a confident monarch despite his speech disorder. This movie reflects how the King, in the time of war, is struggling to be a source of strength for his countrymen and also fighting his own demons. Geoffrey Rush, as a speech therapist Lionel Logue is a delight to watch.
The Theory of Everything
The amazing story of the greatest theoretical physicist Stephen Hawking, his diagnosis of ALS and his success in the field of Physics. This movie not only moves you to tears but also inspires you to follow the steps of legendary Stephen Hawking.
Erin Brockovich
Julia Roberts is absolutely magnificent as Erin Brockovich. It is a story of an ex-beauty queen, who despite having no formal education in law, builds a lawsuit against Pacific Gas and Electric Company.
Such stories of courage and grit, standing firm in the face of adversity teach us to face life head-on. That's the power of cinema and magic of movies.