Smell Good All Day: Perfume Tips To Make The Fragrance Last Longer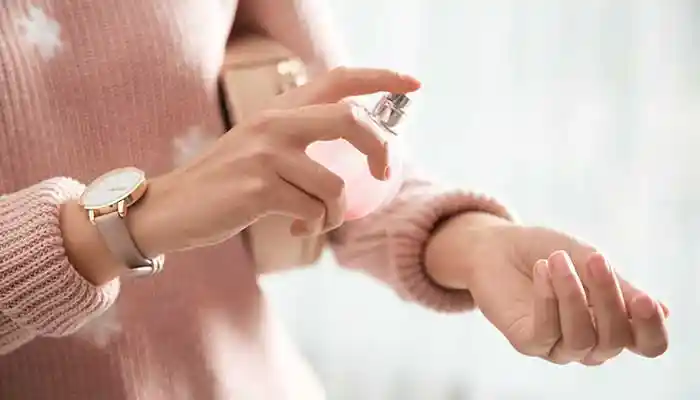 Smell fresh and bright for long without having to touch up every now and then!
Whether you are going to work or for a date, you would want to smell fresh and irresistible for a long time. It is a great feeling to have people compliment you on the perfume you are wearing. Moreover, with a fragrance that lasts longer than just a few hours, you feel confident. However, it is difficult to make a fragrance last for a long time unless you know some perfume hacks. Here are a few tips on how to make your perfume fragrance last longer and through the day!
Spray It On Your Pulse Points And Your Heart
The best trick to help your fragrance last for a longer period of time is to spray it exactly on the pulse points. The science behind this is that your skin is the thinnest at those points making it closer to your body's heat and blood. This warms up the fragrance and helps to radiate the aroma better. So, when spraying on the perfume, remember to spray it on the insides of the elbows and wrists, behind the ears, on the neck, and on the back of the knees. Another hack is to spray it on your heart area. Your heart has the strongest pulse and therefore, spraying it there would help radiate the fragrance even better. It would travel up as your heart takes the role of a diffuser.
Layer Fragrances To Make The Stronger Perfume Last Longer
Before you put on your perfume for the day, put on a body lotion or oil that has a pleasant but subtle fragrance. The lotion or the oil hydrates your skin and makes a better ground for the perfume to really get into your skin and last longer. In fact, if you wish, you can layer on different perfumes that belong to the same notes family as well. However, remember to put on the subtle fragrances first and finish it off with the strongest fragrance.
When In Doubt, Go For An EDP
Fragrances come in different categories –EDT, EDP, body mists, roll ons and many more. EDP or eu de parfum is always a better option to go for to have a long lasting fragrance. EDPs have a higher concentration of the fragrance oil making them stronger and more long lasting than the other categories, especially EDTs.