Some Amazing Benefits of Giloy: The Wonder Herb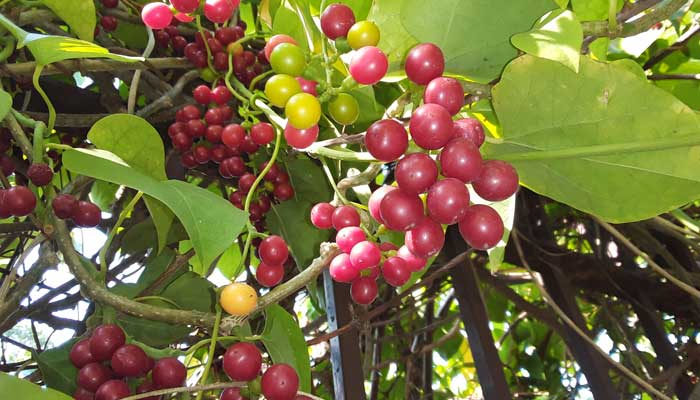 Boost up your immunity by adding this simple herb in your diet. Read on to know more about this wonderful plant known as Giloy.
Today, the world is progressing on to the natural treatments for a healthy life, Giloy has been confirmed as an incredible herb for our body and immune system. The plant is known as Amrita (immortal potion) in Ayurveda and comes packed with an array of medicinal properties which results in our overall fitness.
The scientific name of Giloy is Tinospora Cordifoli, and it is also known as 'heartleaf moonseed' or Gudichi, which looks a lot like beetle leaves. This plant grows as a creeper, and its stems and roots contain maximum benefits. It could be taken in the form of juice, powder, tablets or as a concoction or Kadha. Here are some benefits of this wonder herb that you must know.
Immunity Booster 
The plant is super rich in antioxidants which are helpful in warding off the harmful free radicals, and maintaining the cells of your body to make you healthier from within. Plus, it also flushes toxins out of the body and helps in blood purification and treatment of various bacterial infections.
Aids Digestion
The doctors recommend Giloy to treat issues like indigestion or constipation naturally. All you need is to take a half a gram of pure Giloy powder mixed with some jaggery for a better bowel movement. In the case of heartburn or colic troubles, the same quantity could be taken with amla or Indian gooseberry.
Diabetic Control
Giloy could benefit people who are suffering from diabetes. It aids in bringing down high blood sugar levels by controlling excessive glucose content in the body. Due to its ability to curb diabetes, this herb is also known as Madhunashini or sugar destroyer in Ayurveda.
Treatment of Hay Fever  
Hay fever is also known as allergic rhinitis, which contains symptoms like sneezing, nose blockage, or watery eyes. It could be effectively cured by taking Giloy powder with honey. Ayurveda lists two reasons which cause fever; one is Ama (body toxins unflushed due to stomach indigestion) and the entry of foreign particles in the system. Giloy helps in curbing these symptoms by building a strong immunity in the body.
The best part about Giloy is that it is purely natural and therefore doesn't carry any side effects. However, it could cause low blood sugar if taken with other medications. So some caution is advised for diabetes patients before adding it to their daily routine. It could be easily procured from the market in the form of powder, juice, tablets or even in raw form.
Try to make it as a part of your daily regime, and you shall see the difference.