Some Thanksgiving Activities To Do With Your Family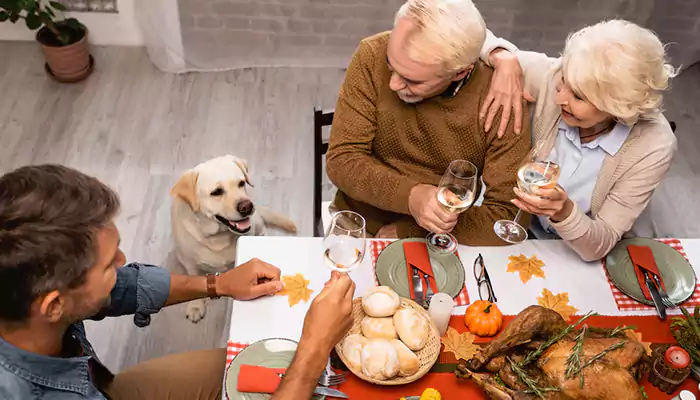 Share happiness and blessings with all beyond the dinner table!
First of all, Happy Thanksgiving! We all know It is a festival which is popular In different traditional forms and names among the people of different countries or religions. Giving thanks to the almighty and spending some joyful moments with family and friends, is the only common essence of this festival. In western countries, mainly in America, there are some rituals of thanksgiving celebration, such as meeting and playing games together and eating 'Pumpkin Pie' and 'Turkey' roast for dinner! However, there are several fascinating ways to celebrate it. Today we will talk about some attractive ways to make this festival more delightful.
Make together a creative craft
If you want a productive and enjoyable thanksgiving
Generally many people in a family are more or less interested in art and craft work. But especially children are more eager to know those ways of creativity. Despite just letting them observe which you're creating, let them attempt their very first craft. Also, share the responsibility of decorating with every member in your family. Try to make one or different craft together. Creating a thanksgiving tree can be a unique idea. The joy of working and gossiping together in a family will definitely increase the joy of your thanksgiving celebration.
Arrange a photo shoot or video Session: capture and share outstanding moment
A proper festival-related get-together is not complete without lots of selfies, random photo clicks and social media posts. If everyone is dressed nicely, that's great. A variety of games or fun activities can be planned during the photo session. Eventually, those photos can be forwarded to the family groups and posted on Instagram or Facebook. Finally, the spicy last but not least, set a camera for capturing behind the scenes or BTS screening. It's a marvellous idea to save the original candid memories.
Watch old photo albums together : Memories are always enjoyable
It is also very entertaining to re-open old photo albums and explore together. Though we can't go back to our past, photo albums will help us extract happy memories. It can be done for a few hours after or before dinner on the night of thanksgiving celebration. It is very funny to show everyone a weird picture of his childhood and notice his facial expression.
Finally an eating contest : It will fill stomach and heart both with joy
Thanksgiving celebrations are not complete without everyone having a bumper dinner together. So arrange an eating competition with a traditional and popular recipe among your family members. Definitely within a certain period of time. Keep attractive prizes for the winners. Hopefully it will be very pleasurable for everyone.