Tennis or what: Longest matches in Grand Slam history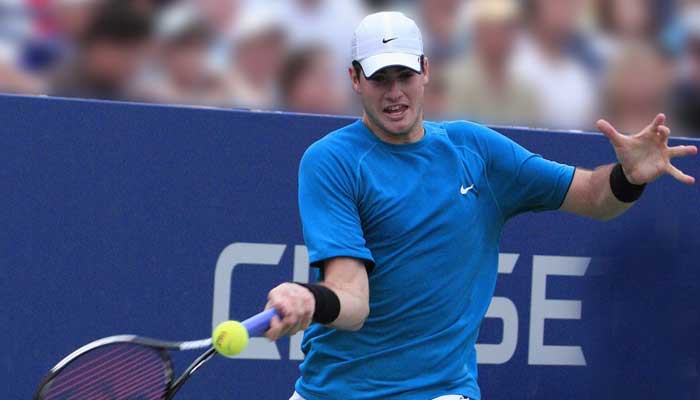 It has been a decade since John Isner and Nicholas Mahut were part of a marathon match at Wimbledon 2010, which holds the distinction of being the longest tennis match ever played.
Much to the surprise and amazement of everyone, the match went on for three days and was finally completed in 11 hours and 5 minutes. Isner aced the test of patience and stamina, as much as of skill, to clinch the match 70-68.
Interestingly, out of the four Grand Slams, only the US open has a tiebreaker in the final set. In the other three Grand Slams, the match continues until one of the two players takes a two-game lead in the final set.
Below are three of the longest tennis matches in Grand Slam history:
6 hours 33 minutes: French Open 2004, 1st Round – Fabrice Santoro vs Arnaud Clément 
The French Open in 2004 was just beginning when the first round match between Fabrice Santoro and Arnaud Clement itself made it immortal in tennis history.
The two Frenchmen threw everything they had at each other and kept going. The result was one of the most exciting tennis matches of all time as Santoro ultimately won the match after more than six hours and thirty minutes.
Fabrice Santoro beat Arnaud Clement 6–4, 6–3, 6–7(5–7), 3–6, 16–14
6 hours 35 minutes: Wimbledon 2018, Semifinal – Kevin Anderson vs John Isner 
The Wimbledon 2018 semi-final clash between John Isner and Kevin Anderson left the viewers glued to their TV screens. This is the longest ever semi-final in Grand Slam history.
The deciding set did not have a service break from either of the players for the longest time. It was not until the 50th game that Anderson went on to break Isner's serve and pocket the game.
Kevin Anderson beat John Isner 7-6, 6-7, 6-7, 6-4, 26-24
11 hours 5 minutes: Wimbledon 2010, 1st Round – John Isner vs Nicolas Mahut 
Before John Isner faced Anderson in 2018, he had some taste of a long-haul match against Nicolas Mahut. The Wimbledon 2010 first round clash between the two seemed to be continuing forever.
The match which went on for 11 hours holds the honour of not only being the longest match in a Grand Slam but the longest in the history of the sport. The three-day affair eventually went John Isner's way.
John Isner beat Nicolas Mahut 6–4, 3–6, 6–7(7–9), 7–6(7–3), 70–68