The Best of Tiger Woods As He Inches Close to Retirement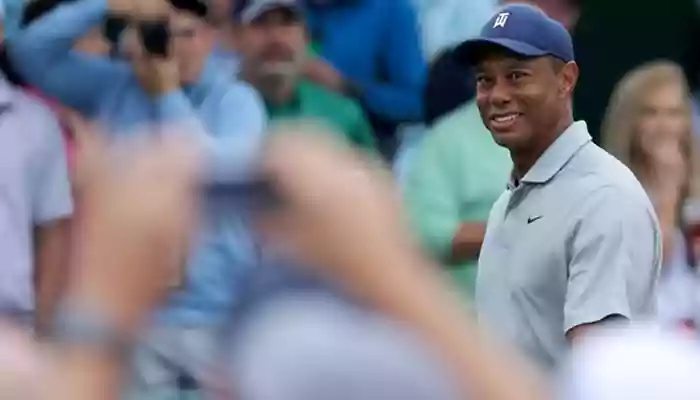 Tiger Woods raised the bar for golf through his exemplary career!
The journey of the man once hailed as perhaps the greatest golfer to ever step onto the greens has been far from conventional. What commenced as a captivating fairy tale, with a young talent brimming with potential and a string of significant victories, gradually transformed into a contentious and troublesome narrative. From being an athletic icon and an exemplary role model, he evolved into a misguided competitor and a disfavored ex-husband. Tiger Woods persists in his relentless pursuit to regain the respect he once commanded and the legendary status he once embodied. Today, we will look into some of the most notable highlights of Woods' career.
Masters 2001
Bobby Jones earned great acclaim for his 1930 victories in the U.S. Amateur, U.S. Open, British Amateur, and British Open. However, Tiger Woods astounded the audience in 2001 when he achieved an extraordinary feat. Securing the 2001 Masters title marked the culmination of the prestigious Tiger Slam. In 2000, he had already won the U.S. Open, British Open, and PGA Championship, and in 2001, he claimed the Masters (though these four titles weren't won in the same calendar year). It was, without a doubt, a legendary accomplishment. The admiration and applause for his achievements were well-deserved.
2006 British Open
The loss of his father was a challenging period for Tiger Woods, as he had always relied on his father's presence and support during his tournaments. However, after not competing between the Masters and U.S. Open that year, Woods made a remarkable comeback at the 2006 British Open, clinching a two-shot victory. It was a day filled with emotions, but it also served as a source of inspiration for the entire sports community.
The First Victory
The sport's playoff between rising star Tiger Woods and seasoned superstar Davis Love III is a historic chapter. Following an initial round of 70, Woods found his rhythm and delivered impressive scores of 63, 68, 67, and 64. His performance grew more formidable, and he decisively outperformed his opponent in overtime's closing moments to secure his very first career victory.
2006 PGA Triumph
Tiger Woods's triumph at the 2006 PGA Championship was not just a victory but a demonstration of golfing excellence. His final score of -18 secured his 12th Major championship and etched his name into the record books. Remarkably, he incurred just three bogeys throughout four consecutive rounds, a feat that tied the record for the fewest bogeys in the tournament's history. This achievement added yet another impressive accomplishment to the illustrious career of the legendary golfer, further solidifying his status as one of the sport's all-time greats.
Historic swing at the 2005 Masters
Tiger Woods had experienced a significant championship drought since his 2002 U.S. Open victory, which naturally left him eager to reestablish his dominance at the 2005 Masters. A missed putt by Chris DiMarco on the 16th hole, coupled with back-to-back bogeys from Woods, led to a playoff. It was at this moment that the golfing legend reasserted his authority. With a birdie on the first playoff hole, Woods sealed his victory over DiMarco, ending the tournament and highlighting his return to the winner's circle.
As we approach Tiger Woods' retirement, let's reflect on his legendary golf journey. From prodigious talent to iconic status, Woods left an indelible mark. His illustrious career, filled with major victories, comebacks, and determination, gifted fans with unforgettable moments. His legacy will inspire generations, etching his best moments in golf history as a testament to his enduring greatness.