The Big Bang Theory: Some Interesting Trivia about Sheldon Cooper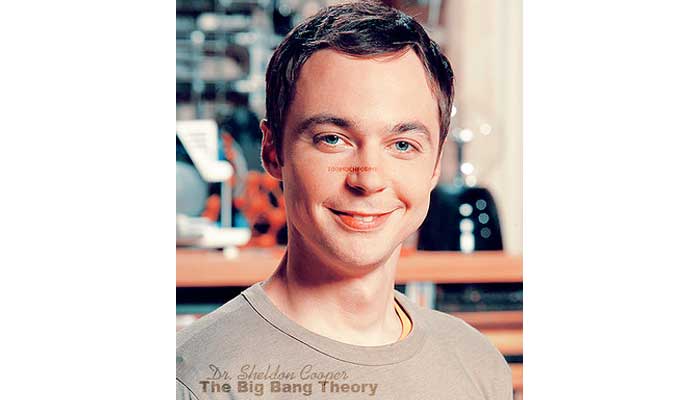 Let's have a look at some of the interesting trivia about Sheldon Cooper, an iconic character who is idolized by nerds all over from the memorable T.V show "The Big Bang Theory".
The Big Bang Theory, the longest-running sitcom, is loved by hordes of loyal fans all over the world. The main character of Dr Sheldon Cooper, known for his eccentric personality is one of the most popular characters on the show. Here are some of the lesser-known and fun trivia about Sheldon Lee Cooper.
It was Sheldon's maternal grandfather, whom he fondly called Pop-Pop was the first person to encourage Sheldon to the world of science.
Sheldon has a variety of interest outside of science, such as comic books, video games and watching sci-fi shows. It was his childhood Friend Tam who first introduced Sheldon to these things.
Sheldon has no interest in sports of any sorts but, is very knowledgeable about American football because his father was a football coach.
Sheldon Cooper has two restraining order. First one is from Leonard Nimoy, and the second one is from Stan Lee, who could not understand his love and enthusiasm towards them.
He is the youngest recipient of the renowned Stevenson award, which is given for excellence in Mathematics.
He does not like to drive; his reason for not learning how to drive at 16 is that he is not evolved to perform 'plebeian' task as driving. He, however, has a driving license.
Sheldon knows how to play Piano, Bongo and Theremin and is a terrific Tuvan throat singer.
He mostly wears superhero t-shirts over a long-sleeved shirt. The colour of his t-shirts often depicts his mood.
Sheldon maintains a list of his mortal enemies. The list includes Wil Wheaton, Joe Schumacher, Billy Sparks, Tam Nguyen, Barry Kripke, Leslie Wrinkle. Wil Wheaton and Tam Nguyen were however later removed from the list.
Sheldon has a habit of hoarding. He has a storage unit where he keeps all of his stuff such as all books, old t-shirts, VHS tapes and even his used toothbrush. According to him, whenever he thinks of throwing all this stuff, his ears starts ringing and he gets butterflies in his stomach.
He is fluent in Morse code.
Sheldon was offered a position in the secret military base, but he later denied it as he is unable to keep secrets.
Dr Sheldon Cooper is, without a doubt most well-known personality not in the fictional world of T.V but also scientific community. His Catchphrase Bazinga is used to name a species of bees and jellyfish and a monkey in a Columbian zoo is named Dr Sheldon Cooper. Did you know show's creators were planning to bring this show back? Interested? Well, BAZINGA!!