The British Dominance in the Champions League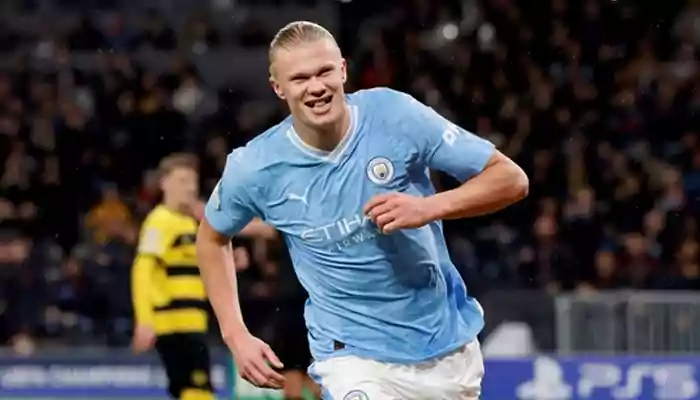 There are a few British teams that have dominated the Champions League!
The UEFA Champions League, often referred to as the Holy Grail of European football, has been captivating fans worldwide for decades. With its electrifying matches, unforgettable moments, and heart-stopping drama, the tournament has created a legacy that's etched in the annals of football history. British teams have played a significant role in this prestigious competition, often emerging as formidable contenders. In this blog, we will take a closer look at the top five British teams with the most UEFA Champions League victories, celebrating their remarkable journeys to the pinnacle of European football.
Liverpool FC
Liverpool Football Club proudly ascends to the echelons of the UEFA Champions League, where they have scripted a compelling narrative of success. Their illustrious history in this prestigious competition is punctuated by an impressive collection of six championship titles, a testament to their enduring football excellence. Among these remarkable feats, the 2005 final against AC Milan stands as a beacon of legendary proportions. In an unforgettable comeback that defied all expectations, Liverpool's astonishing resilience left a lasting impression in the annals of football folklore.
The fervent supporters of the Reds have been witnesses to a legacy defined by unshakable spirit and unyielding determination. This remarkable journey has solidified Liverpool as a dominant force in European football, where they continue to captivate audiences and inspire the footballing world with their extraordinary achievements. As Liverpool continues to make its mark in the annals of footballing history, their lasting influence serves as a beacon of inspiration for fans and aspiring footballers alike.
Manchester United
Manchester United, an emblem of English football, boasts an illustrious history in the UEFA Champions League, having clinched the coveted trophy on three remarkable occasions. The 1999 final, a historic clash against Bayern Munich, remains eternally etched in the hearts of fervent United supporters. In a spine-tingling turn of events, two injury-time goals secured the title, a moment that transcends time. United's journey has been marked by an unyielding competitive spirit and a pool of exceptional talent that has consistently placed them among the continent's football elite. Their indomitable legacy continues to inspire generations of fans and aspiring footballers alike.
Nottingham Forest
Nottingham Forest might not be a Premier League powerhouse today, but they boast a remarkable UCL history. Under the management of Brian Clough, they clinched back-to-back titles in 1979 and 1980. Their success is a testament to the fact that the UCL has witnessed surprises from underdog British teams!
Chelsea FC
Chelsea Football Club, a Premier League heavyweight, has earned its place among the top British teams in the UEFA Champions League. Their dramatic penalty shootout victory against Bayern Munich in 2012 remains a cherished memory for fans. With a second title in 2021, Chelsea underlines its prowess on the European stage.
The UEFA Champions League is a stage where legends are born, where underdogs defy the odds, and where football's greatest spectacles come to life. British teams have not only been part of this journey but have excelled on numerous occasions.
Liverpool, Manchester United, Nottingham Forest, and Chelsea have left an enduring imprint showcasing the might and resilience of British football. As we anticipate the next chapter in this epic tournament, we can be sure that British teams will continue to be among the contenders for the coveted UCL trophy, especially after Manchester City's win, creating moments that will be cherished by fans for generations to come.