The German Nürburgring: 6 things you should know about the legendary "ring"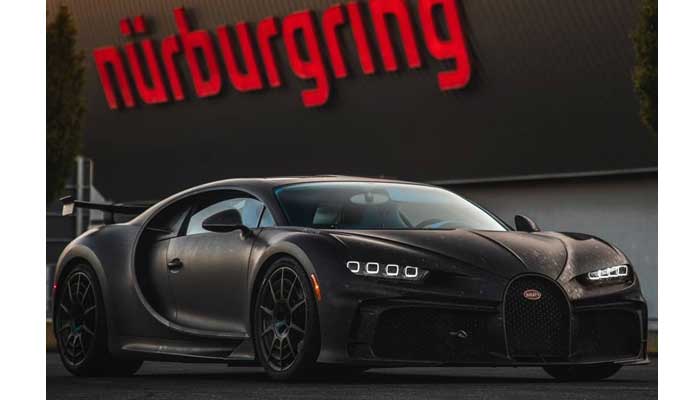 The most famous and historic race-track in the world, Nürburgring is a holy grail for all car enthusiasts. Here are a few things you should know about this world-famous "Ring".
The famous Nürburgring is a massive 13-mile race track which is also one of the oldest race tracks in the world. It is located in Nürburg, Germany in the Eifel mountains. There is an interesting story about its creation. In early 1920 all the motor races were held in race track made up of public roads which were troublesome not only for the general public but motorist as well. So, in 1925, a dedicated race-track was constructed which was completed by 1927. But after witnessing a lot of accidents a more manageable circuit was constructed and opened in 1984. Let's take you through some of the remarkable facts about Nürburgring.
It is more than a thrilling race track. It also hosts bicycle races, triathlon, hiking, mountain biking and even hosts an annual music festival. There is something for everyone there.
Only cars with European union license plate are allowed to pass through the entrance. There are also some speed limits at specific points. And also, you cannot pass from the right side.
It is also called "Green Hell" as it happens to be one the dangerous race track in the world. Mountain roads, steep bends and eighty percent of the turns are blind, makes it extremely vicious but at the same time gives an adrenaline rush.
It is a public toll road, and during tourist seasons, almost all vehicles are allowed to drive through Nürburgring, you can see the plethora of cars, buses and motorcyclists during this time.
The Grand Prix circuit complex is more than host to F1 and other motor championship. It has an array of restaurants, shops, Go-kart ring and even a world's fastest roller coaster.
If (God forbid) you happen to crash your car on the tracks, then it would cost you a bomb. If you manage to wreck the metal safety barriers, you would have to pay to replace them, which can cost up to whopping 10,000 dollars. On top of that, there would be the cost of towing your car, the cost of environmental hazard and also paying for the loss they would suffer from closing the track. Well, you do the math!
The Great Nürburgring has thrilled professional car racers as well as a car enthusiast. It is made from fabled legends of motorsports and would always be the most incredible race track of them all.