The Power Of Couples Counselling: Strengthening Relationships One Session At A Time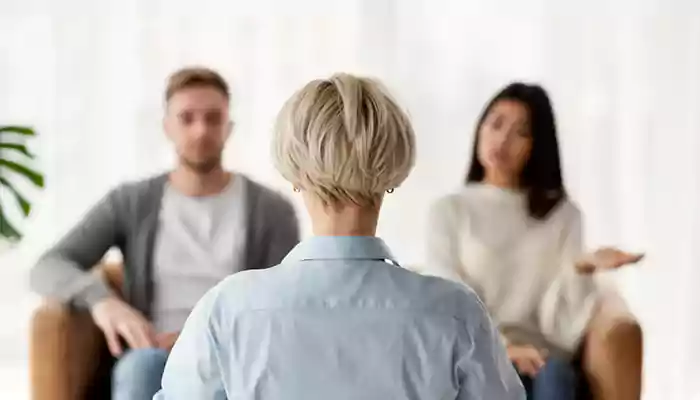 Counselling for couples, sometimes called marriage therapy or relationship therapy, is a form of psychotherapy with the goals of enhancing the couple's ability to understand and communicate with one another and resolve difficulties.
This therapy strategy can be helpful for couples dealing with a wide range of problems, from everyday friction to serious threats to the future of their relationship. This article will explain why couples therapy is helpful, what types of treatment are available, and how to choose a therapist who is right for you.
Couples Therapy: The Positive Effects
Common problems in partnerships include misunderstandings, arguments about beliefs and lifestyle choices, struggles to make ends meet or raise children, and even cheating. Couples therapy is a great resource for fixing these problems and strengthening relationships. Therapy can be effective even for couples dealing with more severe issues, such adultery or domestic abuse, according to available research. It has been demonstrated that couples that engage in therapy experience many positive outcomes.
Therapeutic Methods Typically Employed in Couples Therapy
In order to help couples work through their differences, increase their ability to communicate with one another, and strengthen their bond, counsellors employ a wide range of therapeutic techniques. Cognitive-behavioural therapy, psychotherapy, and family systems therapy are all examples of possible methods.
The goal of cognitive-behavioural therapy with couples is to help them recognize negative cycles of thought and action that are fuelling arguments. By going through this exercise, couples can learn to engage with one another in more constructive ways.
Emotionally Focused Therapy (EFT) is a form of therapy that aims to strengthen relationships by assisting partners in recognizing and coping with their attachment needs and emotions.
The Gottman Approach: This approach was developed by Drs. John and Julie Gottman and is grounded in their extensive study of happy marriages. The Gottman Method is designed to help partners strengthen their connection, learn to resolve conflicts constructively, and find common purpose in life.
Psychodynamic therapy is a type of talk therapy that aims to uncover the underlying causes of relational problems by investigating the role of unconscious motives, previous events, and unresolved tensions. Couples can improve their communication and intimacy by identifying and addressing these root causes.
Many different types of treatment, such as systems theory, narrative therapy, acceptance and commitment therapy (ACT), and solution-focused short therapy, can all be applied in the context of couples counselling. The strategies vary based on the preferences of each partner in the relationship.
Common Methods Used In Relationship Therapy
The goal in couples counselling is to facilitate better communication between the two people in the relationship. This approach helps couples have more meaningful talks by fostering skills like active listening, empathy, and assertiveness.
A therapist may facilitate a structured conversation between a couple, during which both partners are encouraged to actively listen to one another and react with empathy. In therapy, partners may work on improving their communication skills, which will help them in all aspects of their relationship.