Top 3 trekking regions in Nepal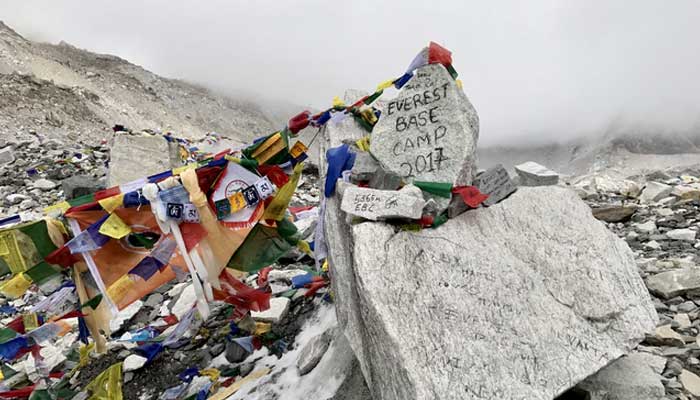 The land of Himalayas has some of the world's best trekking regions. Scroll below to explore them. 
Nepal is blessed with mesmerizing landscapes and beautiful grand mountains as far as the eye can see.
If you are visiting this country, trekking is a must-do activity. In a country with so many mountains, picking a trek is not easy. Thus, we give you an overview of Nepal's top trekking regions.
Everest region
The most popular trekking region in the world, the Everest or Khumbu region is home of the Sherpas. The region is famous for its trek to the Everest Base Camp, which offers a view of the world's highest mountain. Apart from that, it also offers shorter treks to glacial lakes, semi-wilderness areas and much more. Expect to witness ancient Buddhist monasteries, jaw-dropping views of snowy peaks, national parks, among others.
The Everest trekking region is accessed through a mountain airstrip at Lukla, also named as one of the world's top dangerous airports. Since the most favourable months are March to April and October to November, you can expect to see massive crowds in the entire region.
Annapurna region
The Annapurna region is home to 14 peaks exceeding 7000m, including the world's tenth highest and one of the most dangerous mountain, Annapurna I. From the Annapurna Sanctuary trek to Annapurna Circuit trek, the trekking routes are packed with undisturbed forests, glacial rivers, lowland villages, and snow-covered mountains. This region is the largest protected area of the country owing to its fascinating biodiversity. Additionally, the region also prides in the location of the world's deepest gorge, Kali-Gandaki River.
Embark on a lifetime trek to this region from the city of Pokhara during the peak season of spring and autumn.
Langtang Region
If you are looking for a comfortable trekking route nearest from Nepal's capital, Kathmandu, the Langtang region is the way to go. Located north of the capital city, in this region, you can witness the spectacular scenery of the valleys combined with high mountain lakes and views of the Himalayas. Furthermore, the people in the region are Nepalese but are of Tibetan descent, which ensures you can experience the Tibetan culture up-close.
Access to this region is fairly easy as it is only an hour drive from Kathmandu and the best time to visit is in spring and autumn.
You don't need to be an experienced athlete to trek in the above regions. Physical and mental endurance is sufficient to ensure your success.