Top 5 Kite Festivals In The World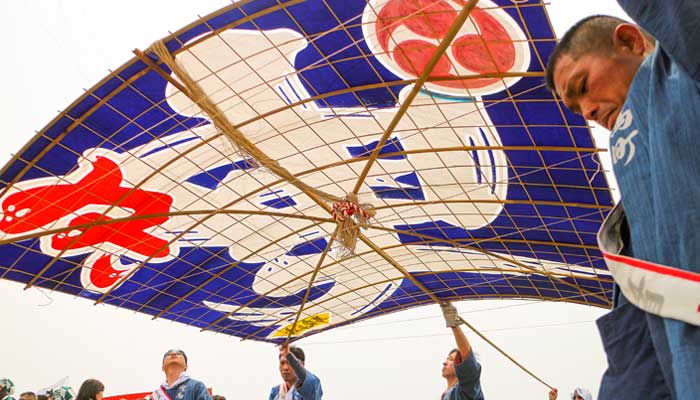 Generally relegated to being a childhood indulgence, the scale of kite flying in these eponymous festivals will make adults turn into children.
Acquaintances with kites are generally made when one is very young and remains a casual dabble. Antes with kite flying go up if one is relatively good and then gets involved in friendly contests. Fierce kite fights and kite flying indulgences are sporadic and even less so when one moves up with age - after all it's a hobby that suits only adolescents. But if you were ever to attend a bonafide Kite Festival, notions are bound to go for a spin. There are quite a few centred around celebrating kites. Here are five that you will find in the creamy top layer.
The Barrilete Festival, Guatemala
Mayan tradition had it that they would fill the skies with kites to ward off evil spirits, as an aftermath to their Dia De Los Muertos (Day of the Dead) observation. At Sumpango, they pay obeisance to that ritual by releasing kites as huge as 15 to 20 metres wide, some of which are decorated with mind-blowing complex designs which can take as much as 5 months to create.
The Zilker Kite Festival, USA
It's held in the same Zilker park which hosts Austin city limits and is equally iconic along with SXSW music festival. Held annually in March, this family-friendly do, instituted by the city to encourage creativity among their kids, predates both the mentioned music festivals. Kites, brought in or bought at the venue are lofted just for fun. You can also groove to live bands and or take part in a fun run.
The Festival Of The Winds, Australia
70,000 visitors for any festival is a huge number, let alone for a Kite Festival. That's the number of enthusiasts this September-held Bondi Beach bonanza attracts. It does help that this free festival is continuing for four decades. Each year the kite-making workshops, themed installations and the food stalls just keep on adding.
Hamamatsu Festival, Japan
Kite-flying was the symbolic celebration when the 16th-century, Lord of Hamamatsu Castle gave birth to his first son and the same tradition of marking the firstborn son with a flight of kites persists to this day. Over the years, it has become inclusive by welcoming the firstborn daughters as well. Tenacious Kite fights are a big draw.
International Kite Festival, India
Highlights of this seven day festival in Ahmedabad, Gujarat, includes the 500 plus, locally-handmade, kite train, fixed to a single string and thousand paper lanterns peppering the sky each night. One can also stroll through a 24-hours open kite market.