Top 9 Places to Live In the Countryside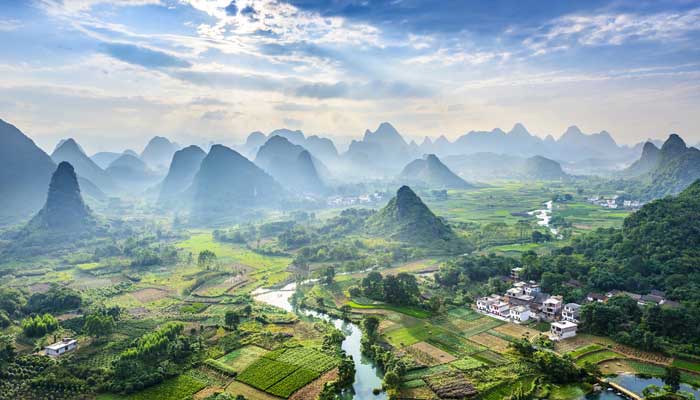 Camp in the most picturesque places around the globe that give you a close to nature experience and keeps you calm and soothing. 
The earth is a beautiful place if you have an eye for it. There are moments when you want to get out of the hassle of city life and relax in the greenery of valleys. Places which range directly to your heart is something we would all want to build our dream house in. Here are the best spots to savour the most soothing lives to relax your soul.
Seoul, Korea-
The vibrant culture and food with the view of the magnificent mountains is something to strive for. The near proximity to the city keeps you linked to urban life plus helps you enjoy the benefits of fresh air.
Cape Town, South Africa-
A city nestled between mountains, Cape Town, is one of the most enjoyable cities in the world. The calm nightlife and the fascinating beauty of the beach is something you can enjoy, no matter what your age group is.
Edinburgh, Scotland-
In love with Fiords, bagpipe and kilts? Edinburgh is the fitting choice to opt for. The castles and countryside view of the hills is ideal for going for a walk and camping under the stars!
Santiago, Chile-
Who wouldn't want a mountain view from the balcony with beach from the backyard! There is no other place other than Santiago when it comes to natural beauty. The impressive architecture and reasonable renting make it ideal for spending a long time in.
Auckland, New Zealand-
The dramatic hill view with extrinsic food outlets is the ideal place for people to rejuvenate from their busy lifestyle. The reasonable pricing and tribal culture will put you at ease from your city stress.
Seychelles, Africa
The chain of an archipelago off the coast of Africa is nothing but a paradise for people. The crystal clear blue skies and golden grains of sand are what you need for an enchanted location to holiday.
Boulder, Colorado-
If you are a bright sunshine person, no place could appease you more than the 300 days daylight place Bounder. The gourmet scene with the golden rocks is ideal for basking the entire holiday season.
Napa, California-
The rocky beauty is the most coveted vineyard with a grand valley. The radiant colour fills the place with a laid back lifestyle is ideal for planting your lodge in.
Oia Village, Greece-
We all have fancied about living in the white houses crowned by blue roofs in Greece. One of the most incredible places to visit will give you the best adventure to be in.