Top Basket Greats and Their Whopping Wealth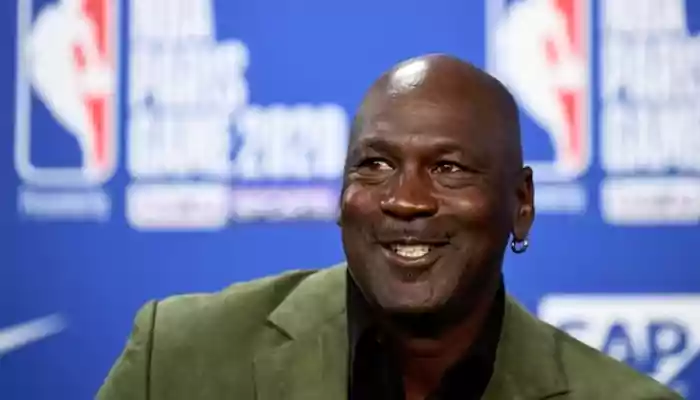 NBA players are among the wealthiest athletes on planet Earth!
NBA greatness and wealth have been longtime companions! In the 1980s, Larry Bird and Magic Johnson ignited the league's popularity, but Michael Jordan took it to soaring new heights. Since then, player salaries and annual earnings have been on a thrilling upward trajectory. The more remarkable a player's on-court performance, the brighter their star shines in the world of endorsements and marketability. So, let's dive into the 75-year history of the league and unveil four of its most extravagantly rich superstars ever!
Kobe Bryant
The legendary basketball icon Kobe Bryant might have secured a higher position on this list if not for his tragic passing in 2020. Reportedly, at the time of his death, he was worth a substantial $600 million. "The Black Mamba" accrued over half of his wealth during his illustrious NBA career, amassing an impressive $323 million. In addition to his on-court earnings, Bryant had lucrative endorsement agreements with major brands like Nike, Coca-Cola, Hublot, and various others.
Magic Johnson
Magic Johnson boasts a reported net worth of approximately $630 million, a sum that sets him apart from players like Shaquille O'Neal and Kobe Bryant, whose NBA careers were significantly more financially rewarding. Throughout his entire professional basketball career, Johnson earned a comparatively modest $39.3 million. In contrast, Bryant pocketed a substantial $30.4 million in the 2013–14 season alone.
Nevertheless, it's been away from the basketball court where the "Showtime Laker" has amassed his wealth. A significant portion of Magic Johnson's investments can be found in the realm of sports, where he currently co-owns the Washington Commanders, LA FC, LA Sparks, and LA Dodgers. Additionally, there are reports of his interest in acquiring a major ownership stake in the New York Knicks.
LeBron James
In June 2022, LeBron James achieved billionaire status, making him the first active player to attain such wealth. By the conclusion of his contract with the LA Lakers after the 2024–25 season, he will have accumulated an astonishing $530 million, setting a new record for the highest earnings in NBA history.
Referred to as "King James," he has established a sizable business empire and generates more income off the basketball court than on it. His $47.6 million salary for the upcoming year falls far short of his earnings as a businessman. Additionally, James has aspirations to become the owner of a team in Las Vegas upon retirement, which could potentially propel him to the top of this list when that moment arrives.
Michael Jordan
Many years after retiring from the NBA, Michael Jordan remains a dominant figure in the basketball world. Jordan's iconic line of shoes continues to be highly successful, and he's actively involved in various business ventures. Although his ownership of the Charlotte Hornets received criticism, "His Airness" had the last laugh, recently selling the majority ownership for a whopping $3 billion!
Throughout his 16-season NBA career, Michael Jordan earned around $93 million in salaries. His rookie-year deal with Nike was worth $2.5 million, and he has since amassed well over a billion dollars through his association with the shoe company. Undoubtedly, he has no intentions of relinquishing his position of influence in the basketball world anytime soon!
In the years to come, the league is bound to produce more superstars who will eclipse these players. But for now, these four luminaries reign as the indisputable 'GOATs' in the realm of NBA wealth. So, until the next generation rises to challenge their throne, they stand tall as the ultimate cash kings of the NBA!