Top Essential Riding Gears for a Motorcycle Rider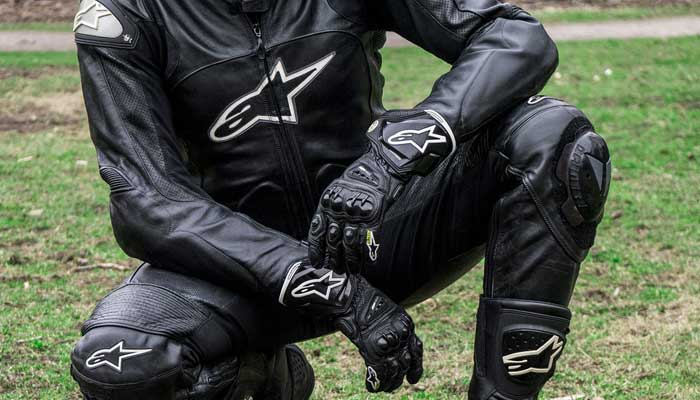 Touring in India has become the new hobby as our streets are now filled with fast motorcycles. Indeed, it is fun, yet we must agree that riding is a risky activity. With the fun and adrenaline rush also lurks a continuous danger of meeting a crash. Hence, a rider must've adequate protection while going on a motorcycle trip or circuit run on some tracks. As a matter of fact, everyone riding a two-wheeler should wear safety gears.
In this article, we will discuss the top essential riding gears for two-wheeler users. No, we won't be talking about helmets as their importance is known by all. Let's have a look at the other important gears.
Jackets
A riding jacket is made with Cordura panels, coated polyester and bio-tech fibre to withstand heavy impact. The jacket protects the torso of a rider with numerous pads installed on the elbow, chest and back. Thus, the ribcage and spinal cord remain protected at all times. These pads are no ordinary ones as they are tested to deal with impacts, and are passed after thorough inspection with CE certification.
Trousers
The lower part of the body is equally important, which is why a riding trouser is an equally essential riding gear. Just like a jacket, a trouser consists of paddings on the knee, hip and thighs to save a rider from getting injured severely.
Neck brace protector
Neck brace protector is extremely light in nature and is worn around the neck. A neck brace protector is a crucial piece of gear since it protects cervical neck bones, sternum and collarbones from major injuries. Furthermore, it prevents the head from excessive movement and keeps it in a steady posture which further prevents a critical injury.
Gloves
Fingers and wrist are delicate and fragile parts of the human body. Injuries on these parts are quite common. Hence, gloves play an important role in saving those parts. Riding gloves are specially made with small paddings placed on the fingers, wrist and the palm. In case of a crash, the gloves keep the wrist area intact and endure most of the impact. Thus, the injuries are mostly nominal.
Boots
Last but not least, riding boots provide safety to the knee, toe and heel of a rider. Most of the riding boots are secured with metal fittings over the above-mentioned parts. Further, the use of leather and natural rubber keeps a boot flexible while strengthening it more.
Several other riding gears such as lumbar protector and head mask can be added to the list as well. Before your next ride, get the gears and ride safe!