Top Must've Gadgets for Motorcycle Touring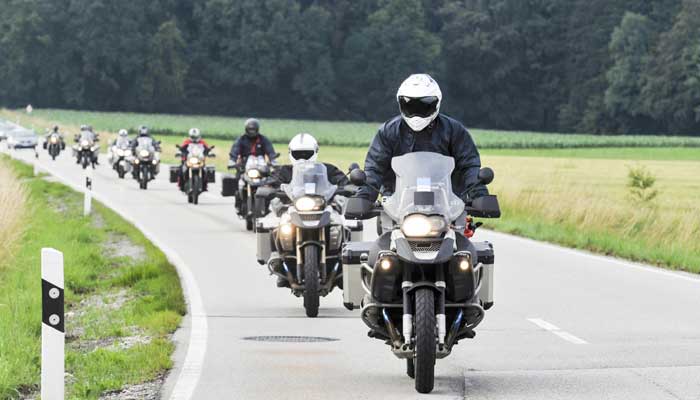 Motorcycles have come a long way since their inception. Once a mode of transport, they are now used in sports as well as for recreational purpose such as touring. For touring, there are a host of adventure and cruiser motorcycles that one can choose from. Those models are specifically made for riders who can easily cross 5,000 kilometres or even 10,000 kilometres on them. However, they still possess a few loopholes that may be troublesome for some riders. This is a small area where technology creates a miracle.
To cover the loopholes in motorcycles, several brands have come up with gadgets which ensure a tour without any hiccups. What follows in this article is a list of such gadgets.
USB Charger Adapter
Out on the highway, communication should not be interrupted. With most smartphones unable to carry a lot of juice, a USB charger adapter is an ideal gadget. These are cheap and are easily available in any motorcycle showroom or market. Once bought, these can be fitted by connecting to the battery of the motorcycle. Thus, charging smartphones on-the-go is made possible. Indeed, one can carry portable chargers, but they too run out of power no time. Hence, USB charger adapter for tours is a must've gadget for every tourer.
Tyre Inflator Kit
Who doesn't hate a flat tyre? In places where finding a service station is a tough task, a tyre inflator kit comes in handy. Usually motorcycles these days are equipped with tubeless tyres, which are designed to run even if the tyres go flat. However, they are designed to cover short distance like 10 to 20 kilometres. Beyond that, the tyres along with the tube and rim may get damaged. Hence, a tyre inflator kit can be used to refill the tyre pressure right on the spot.
Motorcycle Bluetooth Communication System
Using a smartphone to answer calls while riding on the highway should be avoided at all cost. In fact, that is illegal and highly dangerous. Understandably, stopping the motorcycle to attend calls while doing more than 100 kmph of speed is frustrating as well as risky. Hence, a motorcycle Bluetooth communication system is just the thing. They are a bit on the expensive side but are easily available in the market. The system is usually fitted on the helmet of a rider and can be easily operated. Thus, receiving calls and talking while riding is made safe.