Travel bucket list: Five things you should certainly try in this lifetime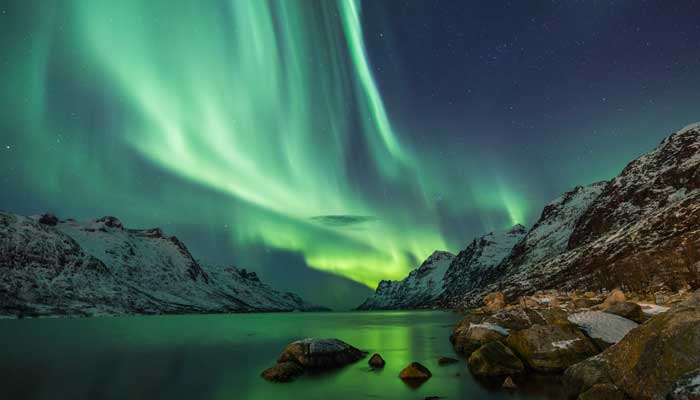 Head out of your homes and have these out of the world experiences once in your lifetime.
It would not be wrong to say that COVID-19 has left everyone in despair. People are confined to the boundaries of their homes. However, life is too short for adventures, right? So once this pandemic is over (or as we hope so), get out of your homes and witness these life-changing experiences, from going to a vintage city to places that are completely mesmerising.
We bring you a travel bucket list of things you should certainly try in this lifetime:
See the Northern Lights in Norway
The Northern Lights is one of the most magical and natural phenomena across the world with people across the globe coming to witness them in Norway. The pale green and bright pink dancing lights are a result of crashing of the electrically charged particles from the sun which enter the earth's atmosphere. They are then seen on the magnetic poles of the northern hemisphere and southern hemispheres.
Go on the top of Eiffel Tower in Paris
Whenever you think of a romantic holiday, Eiffel Tower in Paris always comes to mind. The symbol of love attracts tourists across the world, and when it is lit up at night, it is a sight to behold. Head to the top of the 905 feet tall structure to probably drink a glass of champagne and click a selfie.
Throw a Coin Trevi fountain in Italy
With a wish to find luck, love and money, millions of travellers throw coins in Italy's Trevi Fountain. According to traditions, if you throw a coin into the fountain, it will ensure you good health and guarantees that you will come back to Rome again someday.
Have a staycation at the overwater bungalows in Bora Bora
The overwater bungalows in Bora Bora are one of the ultimate destinations for the honeymoon couples. One of the most luxurious islands, Bora Bora, has luxurious resorts with overwater bungalows. Go there to relax and witness the crystal clear lagoons.
Experience Backwaters stretch in Kerala
While India has several tourist places, the Kerala backwater stretch is quite famous amongst travellers from the globe. Comprising stretches of lakes and canals on the Arabian Sea coast, Alleppy is known as Venice of the East. And why not? The houseboat cruise experience is once in a lifetime kind of thing.