Travelling to these Greek islands will not burn a hole in your pocket!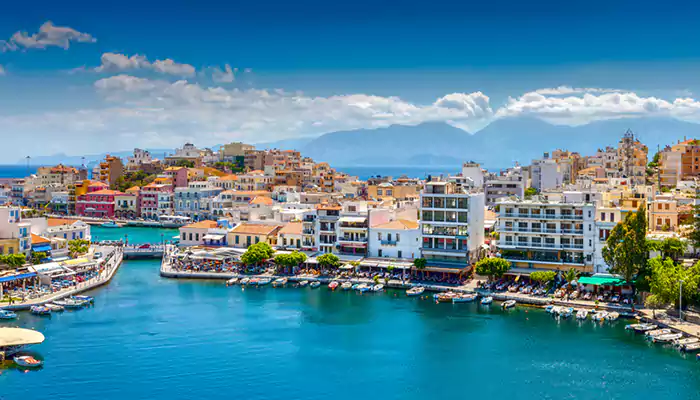 Have you always wanted to visit Greece? But probably stopped yourself from planning the trip thinking it would be expensive?
There are several hundred reasons why one must visit Greece at least once in their lifetime. Be it the beautiful beaches or the sunsets, it is a paradise for those who love the calm beach life. In fact most tourists, when they think of Greece, think about the stunning blue waters of Mykonos or the architecture in Santorini. And while these are the two most popular tourist destinations, Greece is so much more than that! It is made of several small islands that are far cheaper to visit and are as gorgeous to see. So read on to find out more about these budget-friendly islands to visit when in Greece…
Aegina
Located very close to Athens, Aegina is one among the Saronic Islands and is a paradise for those who want to see Greece on a budget. It is quiet but also fun-filled and has beautiful beaches with pristine blue water. Although still not disturbed by too many tourists, this island is perfect for a day trip if you plan on staying in Athens for your Greece trip.
Alonissos
If scuba diving is something you love but don't do often due to how pricey it is, then Alonissos should surely come up on your places to see in Greece list. You can go scuba diving in the National Marine Park and also spot dolphins, seals, rare seabirds and so many other flora and fauna. The food options here are also quite exquisite and authentic!
Naxos
If you are upset about missing out on Santorini and Mykonos, Naxos will surely make up for it! The largest of Cyclades in Greece, Naxos has amazing food and very friendly locals. You can visit the Archaeological Museum and the Plaka Beach while here.
Crete
You must be surprised to see the largest island in Greece included in a budget travel list. But, Crete can be made very cheap in your pocket too. Visit the Balos Beach while you're there as well as the Palace of Knossos as they are absolutely stunning!