Trendy Ways to Style Frizzy Hair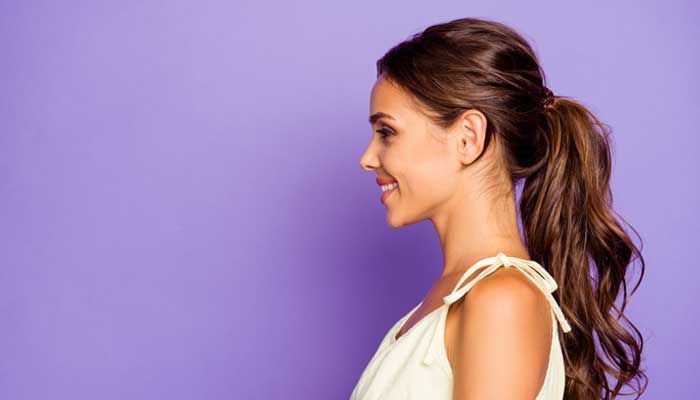 Got a bad case of frizzy hair? Tyring to manage tresses with this kind of texture can be rough and messy. Fortunately, there are simple and easy ways to manage hair that is out of control. Here are a few trendy hairstyles to manage, tame and style frizzy hair in a few easy steps.
Side Ponytail
10 minutes is all you need to go from frizzy mess to stylish tresses with this hairstyle - the side ponytail. All you need is a curling iron, texturizing spray and an elastic hairband. Make sure to apply the spray on dry hair. Next, gather all your hair to one side and tie it into a low ponytail. Use the curling iron to curl just the ends of your hair to give it some shape.
Dutch Braided Bun
The Dutch braided bun is fun to experiment with on days you have time to style your hair with a little bit more detail. Not only it is a pretty look but is also functional. Your hair will be in place and away from your face if you are going to have a hectic day ahead of you. To try this hairstyle, you will need a few elastic hairbands, bobby pins, texturizing spray and light hold hair spray. First, apply the texturing spray all over your hair. Next, divide your hair into two sections. Begin braiding your hair from the left section by flopping the hair in the side section under the middle section. Keep adding extra hair each time you braid. Braid your hair all the way to the end and tie it with an elastic ban. Next, secure your hair into a flat bun with bobby pins. Repeat the steps to do the other section. Lastly, keep this look in place by applying light hold hair spray.
Messy High Ponytail
A high ponytail with a twist is a striking hairstyle to sport whether you are working out or just want something classic chic. You will need volumizing mousse, paddle brush, texturizing spray and elastic hairband to create this look. Apply both the spray and mousse on your hair. Next, tie your hair into a high ponytail after brushing through it. Finally, finish off this look by puffing up the top of your ponytail slightly to achieve an edgy look.