UFC History: The Fastest Knockouts Ever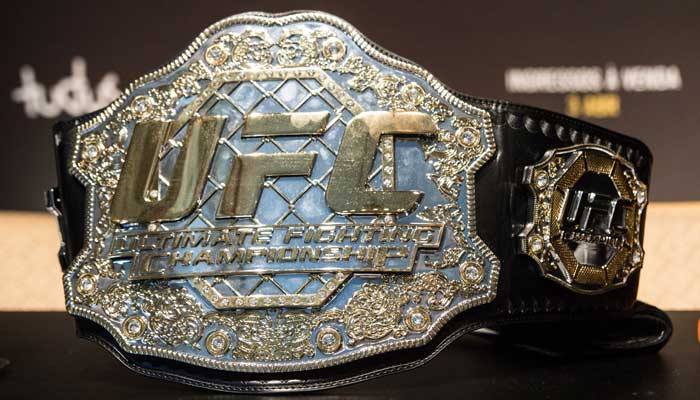 It is hard to image UFC fights getting over in the wink of an eye. However, there have been several occasions when an opponent got beaten within split-seconds. 
UFC fights are considered as one of the most dangerous sports in the world. The fighters are well-trained in different forms of martial arts and are capable of demolishing their opponent. In usual cases, the fights range over three rounds with five minutes in each. In short, that's a 15-minute window for breaking down your opponent. When it comes to the grand finale, the rounds are increased from three to five, taking the total timeframe to 25-minutes. On the other hand, we have witnessed a number of occasions where a fight has ended in seconds.
In this article, we have brought to you a list of quickest knockouts in the UFC history ever.
Ben Askren vs. Jorge Masvidal
In a welterweight fight between Ben Askren and Jorge Masvidal, no one expected the fight to end in just five seconds. Yes, that's right!!! Five seconds and the match ended in an outrageous knockout. Masvidal landed a brutal flying knee kick on Askren and sent Askren to a long sleep on the mat.
Duane Ludwig vs. Jonathan Goulet
The match was under controversy since the timekeeper stopped his clock at 11 seconds. However, the match actually ended at six seconds for Jonathan Goulet. After analysing the video, a six-second win was awarded to Ludwig along with the knockout earning a ticket in history books.
Ryan Jimmo vs. Anthony Perosh
The debut match turned into a horror for Anthony Perosh as he was knocked out within seven seconds by opponent Ryan Jimmo. A light heavyweight category fight, Jimmo landed a strike to knock-out Perosh and also did a second to ensure Perosh doesn't get up anymore.
James Irvin vs. Houston Alexander
The match started with lazy Alexander throwing slow punches. However, Irvin came back with a Superman punch to the jaw which threw Alexander on the floor. Irvin further threw several punches from the top position which resulted in the match ending within eight seconds.
Don Fyre vs. Thomas Ramirez
The match was the first match of Thomas Ramirez in UFC. Laugh about it because it also turned out to be his last. Against an experienced Fyre, Ramirez had no chance and the match along with Ramirez's UFC career ended in just eight seconds. One blow and Ramirez ended with his face on the mat.
Fun Fact: A Ferrari 488 takes eight seconds to hit the 100kmph mark. Now, imagine how fast those strikes were.