Vegan Traveler's Guide: 10 Cities with Plant-Based Delights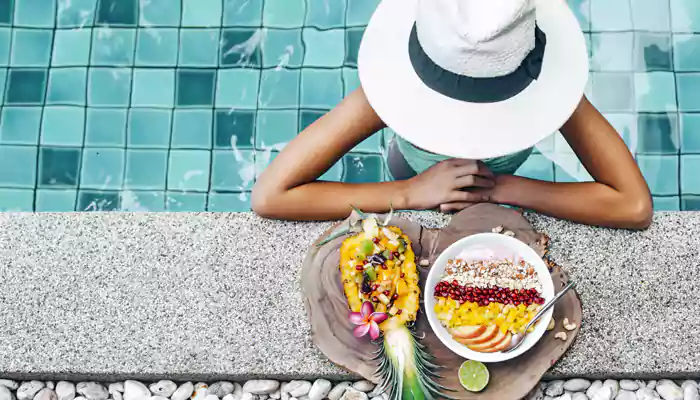 If you're a vegan or simply looking to explore the world of delicious, cruelty-free food, here's a guide to 10 cities that offer a wealth of plant-based delights.
Traveling as a vegan used to be a challenge, but today, the world is embracing plant-based cuisine like never before. Veganism has grown into a global movement, and more cities around the world are catering to the needs of plant-based travelers.
1. Berlin, germany: the vegan capital of europe
Berlin has earned its reputation as the vegan capital of europe. The city boasts over 50 fully vegan restaurants, along with countless vegan-friendly eateries. From mouthwatering currywurst to delectable vegan kebabs, you'll find diverse options to satisfy your cravings.
2. Tel aviv, israel: a vegan oasis in the middle east
Tel aviv, often referred to as the "Vegan capital of the middle east," is a city where veganism is embraced with open arms. You can enjoy falafel, hummus, and shawarma – all made from plant-based ingredients.
3. Portland, oregon, usa: the pacific northwest's vegan hub
Portland, oregon, is a hub for vegan cuisine in the pacific northwest. The city's food trucks, farmers' markets, and dedicated vegan restaurants offer an abundance of options. Don't miss out on the mouthwatering vegan donuts at voodoo doughnut, or the impressive spreads at the world's first vegan strip mall, home to an all-vegan mini-mall.
4. Chiang mai, thailand: vegan paradise in southeast asia
Chiang mai in northern thailand is a paradise for vegans. With its rich buddhist culture and a large vegetarian population, chiang mai offers a plethora of vegan-friendly street food and restaurants. Enjoy dishes like green curry, pad thai, and mango sticky rice, all made vegan without compromising on flavor.
5. Barcelona, spain: vegan mediterranean delights
Barcelona combines the charm of a mediterranean city with a growing vegan food scene. The city offers a variety of vegan tapas, paella, and traditional spanish dishes prepared entirely plant-based. Explore the historic streets and beachfront promenades while indulging in vegan versions of classic spanish cuisine.
6. Melbourne, australia: the land down under's vegan haven
Melbourne, often regarded as australia's cultural capital, is a paradise for vegans. This city boasts a thriving coffee culture and a rapidly growing vegan food scene. Don't forget to explore the bustling queen victoria market for a taste of fresh, local produce.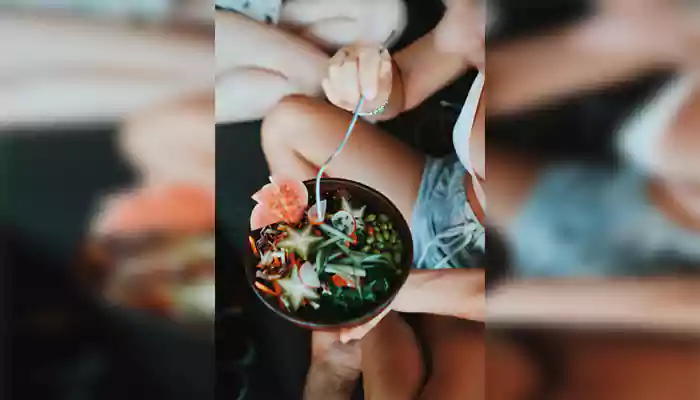 7. New york city, usa: the big apple for vegans
New york city is not only a melting pot of cultures but also a haven for vegans. The city offers a wide array of vegan options, from street food to fine dining. You can enjoy plant-based versions of new york classics like pizza, bagels, and deli sandwiches, all while exploring iconic landmarks and attractions.
8. Mumbai, india: vegan feasting in the city of dreams
Mumbai, known as the "City of dreams," offers an extensive selection of vegan indian cuisine. Indulge in delicious dishes like dosa, chaat, and biryani, all prepared without animal products. The city's bustling street food stalls and local restaurants will take your taste buds on a culinary journey through india's diverse flavors.
9. Stockholm, sweden: scandinavian vegan delicacies
Stockholm, the capital of sweden, is emerging as a top destination for vegan travelers in scandinavia. The city offers vegan versions of traditional swedish dishes, like swedish meatballs, pea soup, and cinnamon buns.
10. Los angeles, usa: the plant-based hub of california
Los angeles, a city known for its vibrant food scene, has become a hub for plant-based dining in california. From trendy vegan cafes to ethnic restaurants, la has it all. Savor vegan tacos, acai bowls, and avocado toast while exploring the city's diverse neighborhoods, beaches, and cultural attractions.
So pack your bags, explore these cities, and enjoy the delicious, compassionate meals they have to offer.