Video Conferencing Call Etiquette: Do's And Don'ts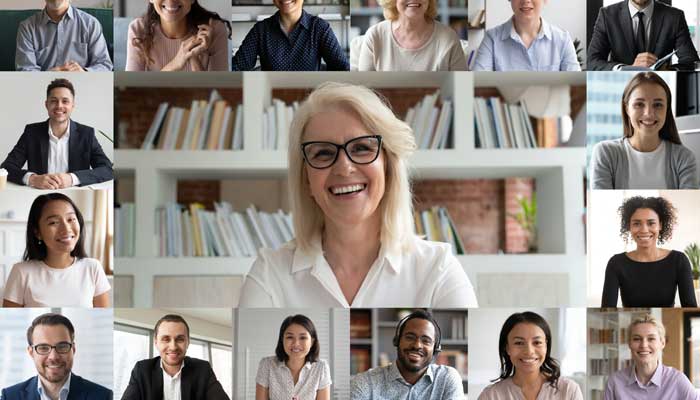 The lockdown has made video conferencing almost inevitable. As we go along, we are learning the ropes.
Along with WFH brought about by lockdown video conferencing has almost become a de rigueur. Digital interactions have become very crucial, more than ever.
While it is understood that one cannot strictly emulate the office codes in a home environment, those working remotely, must, in turn, understand that it is but routine office work after all.
One will have to apply common sense, intuition and some received tips to get along just like in a physical office. Here are some video conferencing call etiquettes that you can build on.                                 
First, The Dos
Test Hardware And Software
A must if you are a first-timer, check camera microphone and platform from beforehand. Do a mock run with a friend/close colleague, if necessary.
Suitable Location
Light to make your face visible should be decent, so should be your background (clean full wall/neat bookcase/ unwavering curtain or drapes). Turn the video camera unto yourself and access. Your home workstation necessarily may not be your conference spot. Ideally, there should not be any echo or be hampered by external sound sources.
Dress Properly
At least from waist up! Don't have to put on a tie, but make sure the shirt or even a t-shirt, is not crumpled, stained, discoloured and or torn.
Notify Your Conferences
Let your household members know if you are not alone, about conference timings. It can prevent and or control (visitors, children, pets) awkward walk-ins.
Mute Camera When Not Speaking
If you are not the one who is doing most of the talking or you only have to speak sporadically, muting the camera helps in eliminating the background hum, and you get to hear better.
Now, The Don'ts
No Surprise Calls
If you are the initiator, allow a few hours prior to a video call, to get those involved be well prepared.
Maintain Schedule
Office video calls are unlike calls between friends - neither delay in attending, nor be the cause to overshoot the duration.
Spell Everything Out
Non-verbal communication is Ok for physical meets. In digital interactions, it is better to verbalize all your actions. A technical glitch/freeze/delay can prevent it from being carried across.
Wait Your Turn
Account for a few seconds of lag time after somebody has spoken before you speak. Interruptions can cause static and or audio distortion.
Pay Full Attention
Multitasking - checking emails, browsing the net/social media, especially if it is an important call, is a no-no.
Exit Clean
Most platforms will automatically shut off the camera, chat room, etc. after the meeting has ended. Still, there is no harm in ensuring that everything is off before moving on.