Virat Kohli's Top Campaigns Before His 50th ODI 100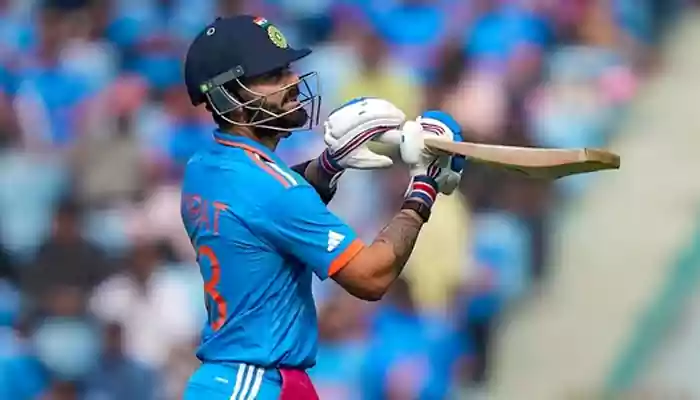 Virat Kohli has transformed the meaning of excellence through consistent performances with the bat!
Behold 'King Kohli,' the master of epic run chases and creator of elegant centuries! Throughout his illustrious career, Virat Kohli has embodied the essence of batting consistency. His dominance began at the U-17 level, when he led India to a glorious victory. Fast forward to his international debut with Team India in 2008, and Kohli has become the unbreakable pillar of the top order, especially when the chase is on!
With the bat in hand, he possesses an uncanny ability to rotate the strike and guide his side to victory with the finesse of a seasoned pro, earning praise from cricket enthusiasts worldwide. Walking in the footsteps of the legendary Sachin Tendulkar, Kohli is destined to ascend as the greatest performer with the willow. So, fasten your seatbelts as we embark on a thrilling journey through some of the best moments in his storied career!
2018 Test against South Africa
Following a triumphant long home season, India commenced their overseas campaign in 2018 against South Africa. Their journey began with a defeat in the first Test in Cape Town, and they found themselves grappling with the formidable bowling attack of the Proteas. In the second test, a similar pattern emerged as they lagged in the first inning, with none of their batsmen surpassing 50 runs. However, Virat Kohli emerged as a beacon of hope, crafting a splendid innings of 153 with the assistance of the lower-order batsmen. Despite Kohli's exceptional performance, a lacklustre pursuit in the fourth inning meant that his batting masterpiece would ultimately be remembered as one of his highlights.
2012 Asia Cup against Pakistan
In the 2012 Asia Cup's fifth match, India faced off against Pakistan in Mirpur. Pakistan batted first, with Mohammad Hafeez (scoring 105 runs off 113 balls) and Nasir Jamshed (making 112 runs off 104 balls) both achieving remarkable centuries, propelling their team to a total of 329 runs in 50 overs. India's response began on a challenging note as Gautam Gambhir was dismissed in the very first over. Facing a formidable Pakistan pace attack, the chase looked even more daunting with Gambhir's early exit. However, Virat Kohli stepped onto the field, completely turning the tide in India's favour. The seasoned batsman displayed some magnificent stroke play, crafting a sensational innings of 183 runs off 148 balls, which left Misbah-ul-Haq's team astounded. Kohli's breathtaking performance included 22 boundaries and a six, earning him the title of 'Player of the Match' for his extraordinary contribution.
2022 T20 World Cup against Pakistan
Virat Kohli delivered his finest T20 performance against arch-rival Pakistan in the 2022 T20 World Cup. Despite facing two seasons of inconsistent form, the former Team India captain made a resounding comeback. India, pursuing a challenging 160-run target, encountered early setbacks with four wickets down. However, Kohli and Hardik Pandya formed a critical partnership of 113 runs, bringing India closer to victory. The match had its share of twists and turns, but Kohli's unwavering focus remained constant. In the late stages of the chase, India needed 48 runs in the last three overs, and Kohli's bold strokes secured the win. He finished unbeaten with 82* off 53 deliveries, marking his best T20 performance.
Whether in Tests, ODIs, or T20s, King Kohli's mastery is undeniable. This year, Virat Kohli and the Boys in Blue embark on a quest for India's third World Cup. As the nation's eyes are fixed on Kohli, we can't help but wonder if he'll rise to the occasion and soar on the wings of a billion people's expectations!