Ways to Decorate Your Study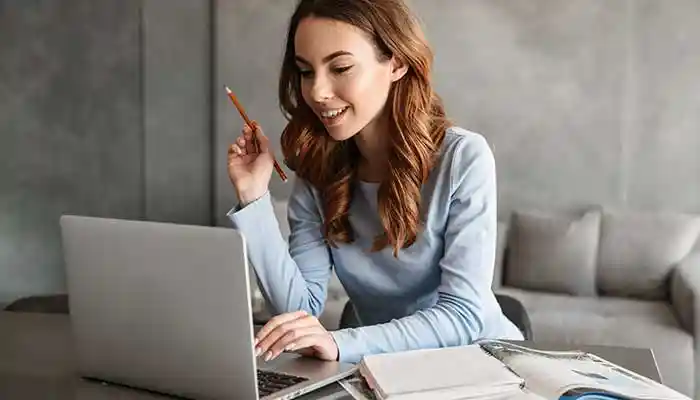 Do you look around, and find your study dull and boring, and with nothing to gaze at, when seeking inspiration? While distraction is definitely what you are looking for, one sure way is to keep it lively and inviting. Here is a few ways to keep a balance between the practical and aesthetic ways to decorate your study!
Put a glass top on your study table with postcards below
This trick is sure to spruce up any room! All you have to do is take pretty postcards( or even your drawings if you like to do art) , and lay it out, and put a sheet of glass on top. It makes the room so much more colourful, and is simple, without requiring too much financial cost or laborious processes!
Polaroids on a string
Provided you have wall-space, this is a nice way to decorate one's study. For this, one can get photos printed of you with your friends and general precious memories that you have in the Polaroid photo format( or use actual polaroids that they might have), and put them up by finding two hooks and putting up a string. To make it even more exciting, use fairy-lights. This will give it an exciting look! However, make sure this is generally for the décor, and should be accompanied with a proper lamp.
Invest in a lamp
The lighting in your study is extremely crucial. It sets the ambience and mood of the room. Based on your personal choice, one can select a good sturdy lamp which can emanate light effectively that is both practical for you to read in, as well as adds to the aesthetic appeal of the room.
Straight Shelves
Shelves above your study-table are practical as well as convenient. Using stylish shelves, or straight shelves( particularly white one), with a nice collection of books with colorful covers and spines can add to the appeal of the room, visually, giving it a nice classy look! The presence of books also tends to give the intellectual vibe!
Put Plants
Putting up small potted plants or having a vase and filling it with flowers might be a nice way to spruce up your study, and make it more aesthetic. The atmosphere they create is one of freshness, and it tends to give a quaint outlook.
Keep a metal-based desk organizer
Not only will this facilitate your need to keep papers and pens organized and therefore your desk clean, but if it is metal-based, you can even decorate it with magnets, and hoist post-cards on it with these magnets!