Ways to up your street fashion game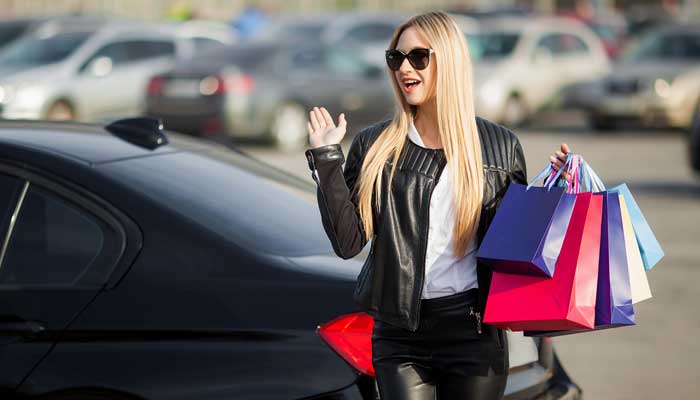 You needn't buy new clothes all the time, just rework a look with whatever you have.
There is no time like the present to fully embrace and reimagine the basics sitting in your closet at this very moment. Whether it's your leggings, blazers, or jeans, get ready for some of your most forgotten about pieces to become your most favourite.
Knot a button-down shirt to show off your waist
A midi skirt looks super cute with that plaid shirt that's already in your closet. Tying it in the middle will show off rather than hide your shape and give you a more polished look. Undo the bottom three buttons and tie the shirt tails into a knot.
Belt your layers
Start by layering a thin, long-sleeved shirt under a sleeveless dress. Toss a button-down shirt on top and leave it open. Add a furry vest. Pull it all together with a belt.
Cuff your jeans
It's a subtle style trick that instantly freshens up an outfit you've worn a million times. Also, a good way to show off your rocking footwear. When it comes to the baggier style of jeans, roll your jeans about three times with 1-inch cuffs. Don't press down on the cuffs to make a crease. Instead, go for a cylindrical shape like a roll. Mess the cuff up when you're finished, so it doesn't look too perfect.
Stack your rings
One ring is cute; eight is even cuter. Start with your biggest, boldest ring on your index finger. Layer on smaller styles on your ring finger. Finish by stacking two to three midi rings on your middle finger for contrast.
Use a scarf to update a basic look
If you're bored with all your necklaces, a handkerchief scarf or bandana is an easy way to take a simple outfit up a notch. There are so many ways you can wear it too. Just fold it in half and tie it behind your neck, leaving the pointed side in front. Tightly roll it and tie it around your neck for an Insta-ready look. Having a bad hair day? Use it in place of a headband to keep your hair out of your face.
Don't hide your socks
Scrunched socks make a dressy skirt and/or shoes look more casual. A good rule of thumb is to let them cover about 1/4 of your lower leg. Pull them up, scrunch them down to the right length. Stick to thin socks that aren't too sporty, but don't be afraid to play with colour. So cute!