Wearing Makeup with a Facemask: How to Make It Smudge-Proof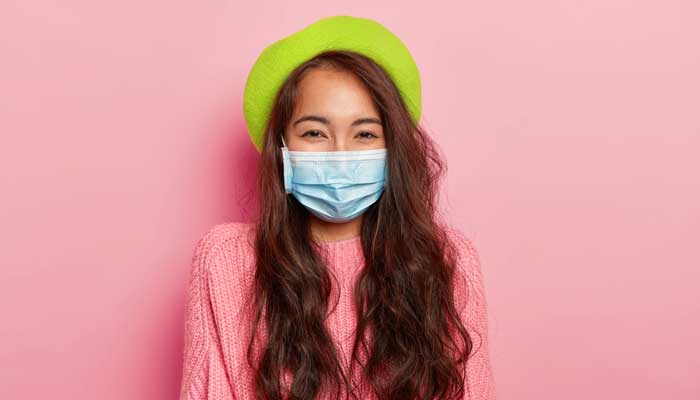 In this new normal, how many times did you find a lipstick stain on the face mask along with half the makeup of the lower face smudged all over it?
The first time when I stepped out wearing a mask in early April to get groceries and completely forgot to wear a transfer-free lipstick, my mask looked like an aftermath of a war-movie scene.
From then, I have been on the quest of perfecting a makeup routine which will not be too heavy for the face to cause maskne but also give me good coverage of wearing a full face of blush, highlighter, and a pretty lip, a long-lasting makeup which doesn't smudge away with the mask.
After a few months of trial and error, here goes my new holy-grail smudge-proof makeup routine which would last long without being heavy on the skin.
Prep the skin with a good serum
Instead of heavy skin prep, use a gentle cleanser and toner followed by a soothing skin serum and light moisturizer. Let the skin soak all the products beautifully before proceeding with makeup.
Pick the right primer
If you are going to wear a foundation, choosing the right kind of primer is crucial. Go for a long-lasting matte primer that would allow the foundation and other cheek products to sit at the top and not move from its place.
Long-lasting matte foundation
This is the best time to invest in a super-stay long-lasting matte foundation. Pay attention to the claims of the products and skip the dewy ones for now as they tend to smudge a lot more underneath the mask.
Loose setting powder is your best friend
I have never been a big fan of baking the skin after foundation as it can easily make it cakey. But a good translucent powder is a boon now as it seals the foundation and mattifies the skin further to stay in place.
Carry blotting paper
Blotting papers are really good at keeping the face matte and smudge-free. If you want to avoid setting powder, blot the skin to remove excess foundation after a few minutes.
Layer the cheek products
I just can't stop wearing cream blushes, but they smudge easily. To ensure the blush to not transfer on the mask, top it off with a powder blush. Matte cheek stains are the most trustworthy now as they hardly ever smudge.
For lipsticks, I put my money on super-stay creme matte liquid lippies as they don't smudge and last me a good 7-8 hours if I am not munching on oily fries in between.
If you find some liquid lips really tacky and harsh on the lip, here's a tip. Allow the liquid lipstick to dry and apply a bit of lip oil or a colourless lip balm on top of it. It would keep the lip hydrated and leave a very little stain on the mask.
Don't forget the setting spray
A good setting spray that aims and claims to keep it all locked in for a good amount of time is something we can't skip now. Spritz the spray a few minutes before wearing the mask. Give it a few minutes to set and dab any excess oil from the face with a blotting paper before wearing a mask.
P.S - Wearing a mask is the most super important step in this makeup routine.
Here's to wearing a mask and practising safety while slaying the makeup look every time you head out the door.