WFH: Challenges Faced by Employees and How to Sidestep Them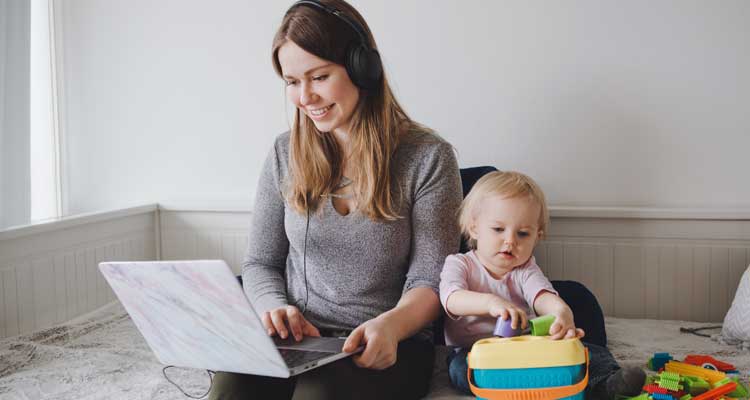 From increased work hours to technology issues, here are some of the common challenges we face every day while working remotely.
Working from home was already becoming popular before the global pandemic struck and sent us all in a lockdown. Now with the COVID-19 showing no signs of abating, most of the workforce around the world (wherever possible) is working remotely. Though the phenomenon has its own pros, there are also several issues that we all face commonly, every day.
Here are top challenges faced by employees while working from home, and how to overcome them-
Time Management
Be it the kids, dishes, dusting or your spouse, working from home means being distracted all the time. It is easy for you to lose focus and your mind to get distracted when there's so much happening around you all the time. Making use of time tracking software like Toggl or TimeCamp that allows you to log time spent on various categories of tasks, can help you know exactly how much of time is being spent working.
Work-life Balance
With the line between your workplace and home disappearing, hitting a balance between your professional and private life becomes extremely difficult. As you're forever indulging in a balancing act, it leaves you all tired and stressed. Also since there are no time restrictions while working from home, you continue working till late in the night, sending your work-life balance for a toss. To overcome this, get the help of some enforcers! Ask your colleagues or friends to drop you a message at 6 PM every day to remind you to stop working.
Network Problems
Office and home technology is no match! While office tech is business-grade, the one at home is not that reliable. The biggest challenge we all face while working from home is internet tripping. Get the right devices and service providers to ensure smooth connectivity. Before taking up remote working, ensure that you get the best service providers and conduct necessary steps so as to avoid delays and sufferings later on.
Fragmented Team Communication
Impromptu luncheons, desktop conversations and spontaneous brainstorms are some form of communication which can never be replicated at home. Sometimes, a simple response from a colleague or an approval from boss can keep you waiting for hours. To avoid such delays, video calling software like Skype or Teams is your best bets. Another option is to be constantly in touch through WhatsApp group chats or through messaging platforms like Slack which can keep the team connected in real time.