What Is Thailand Famous For? 5 Things You Should Do In Thailand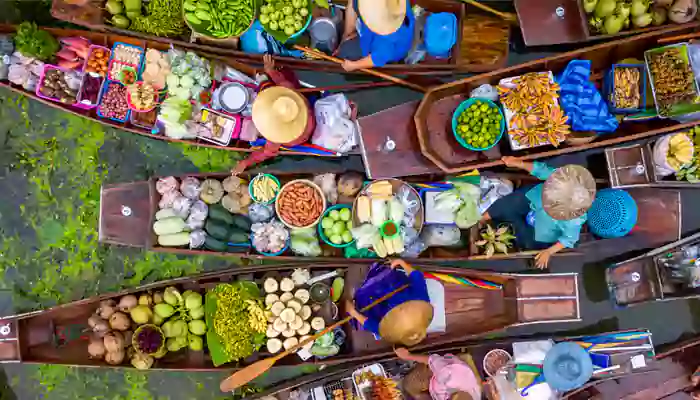 While most of us focus on the famous Thai massage, Thailand is way more than just that. Here are some things you should do while you visit the country.
Over 35 million people visit Thailand every year, making the country among the most traveled destinations in the world. Incredibly beautiful and culturally rich, Thailand is well-known for many aspects. There is simply too much to see and do in this tropical paradise, from the beautiful beaches and great hotels to the ancient temples and delicious cuisine.
Scuba Diving
The islands and shores of Thailand are the country's crowning natural achievement. If you want to party until dawn, learn to scuba dive, or escape the world for a private, romantic holiday, you will discover an island or shore to adore among the more than 2,400 km of coastlines and approximately 1,000 islands. On both the southwest and the east coastlines of Thailand, there are several islands. Phuket, Krabi, & Koh Phi Phi is three of the most popular destinations on Thailand's west coast due to their established infrastructure and wide range of attractions, while Koh Lipe & Koh Lanta are two of the best places in Thailand to snorkel due to their crystal blue waters.
Temples
Because of its widespread devotion to Buddhism, Thailand is often cited as an example of a very religious nation. The majority of Thais are Buddhist, making up over 94% of the country. Thailand is home to about 40,000 Buddhist temples & sanctuaries as well as an estimated 300,000 monks. It doesn't matter where you are in the country, you'll never be far from a place of worship. Wat Phra Kaew in Bangkok, Wat Doi Suthep in Chiang Mai, and White Temple in Chiang Rai, & Wat Ratburana in Ayutthaya are some of the most well-known Buddhist temples in Thailand.
Elephants
In Thailand, riding elephants is a huge hit. Nevertheless, in recent years, some elephant sanctuaries have been established, where elephants are no longer abused or confined to chains. It is possible to interact with the elephants in other ways besides riding them, such as feeding them or giving them a river bath. If you want to get up and personal with elephants, Chiang Mai is a great spot to do so. Chiang Mai is home to several excellent elephant sanctuaries that adhere to strict ethical standards.
Asia Highlights
While looking for a vacation agency in Asia, we strongly suggest Asia Highlights. Your tour guide will be waiting for you when you arrive. There you can enjoy a fantastically planned vacation.
Thai Street Food
The cuisine of Thailand is often regarded as among the best in the world. Thai cuisine has gained international acclaim due to its innovative use of a wide range of ingredients and techniques. Tom yum that´s (spicy shrimp soup, kha Thai a sour and spicy salad are a few must-tries (spicy papaya salad). Find out more information on the best Thai food.