What makes Chainsaw Man such a great watch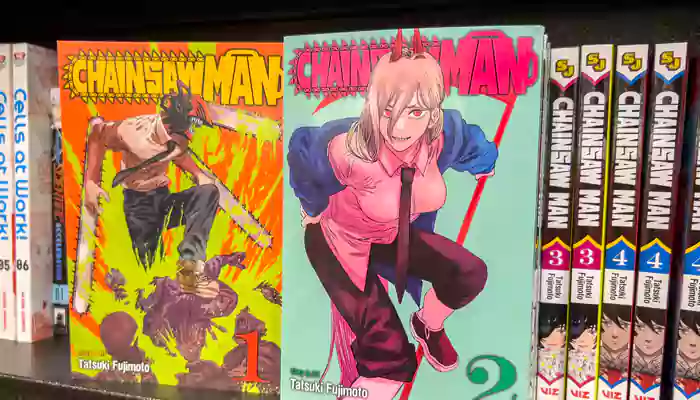 One season so far and we're already hooked.
Anime has been a powerhouse of great series and movies. Attack on Titan, Jujutsu Kaisen, Vinland Saga, Demon Slayer are just over the top of our heads of how great anime really is. With characters that leave mark, action, drama, action sequence, and emotions all come together to make anime what it is. So naturally, when you first hear of Chainsaw Man, it just sounds like another action packed anime. And you're not wrong.
Chainsaw Man adapted by MAPPA from a manga by Tatsuki Fujimoto, revolves around Denji, paying off his now-gone father's debt by hunting devils and selling parts of his body. Denji has only known pain since childhood and knows very little of living life comfortably. His only friend, his pet devil dog Pochitawith chainsaw on his head. Things happen, Denji on the verge of death gets saved by Pochita, and Denji can now turn into the titular Chainsaw Man.
Now this might sound too clichéd but even though the story is pretty simple, Chainsaw Man has the shounen appeal and a brilliant watch.
Action so good
You can't imagine a MAPPA production with brilliant action scenes. Chainsaw Man lives up to the hype. You are bound to get superbly engaged with high octane action scene, from close combat to big powerful fights.
Diverse characters
MAPPA has never fallen short of the diversity of characters. In Chainsaw Man, we have the protagonistDenji, an orphan abused and overworked devil worked turned chainsaw man. We also have pink haired soft spoken captain Makima, the stoic Aki, devil girl Power to name a few. Each with their unique personalities brought together in a well-developed action anime.
Coming of age protagonist
Even though the premise is gory, action packed and violent, there's a heartfelt coming of age story in it. Denji, at the end of the day, is a teenager who didn't have much while growing up except Pochita's love. Like any teenager, he wants to play video games, meet a girl, lay games with her and have enough food. Watching Denji grow will be truly emotional in the coming seasons.
Humour works well
The over the top action with the right comic relief from Denji and Power keeps the anime from getting too somber. There's enough lives lost, enough punches and jabs and losses but the dark humour keeps a tight lid on things. Power, her devil like over the top personality and Denji fighting for food is a common mode of humour.