Why should Finland be your next travel destination?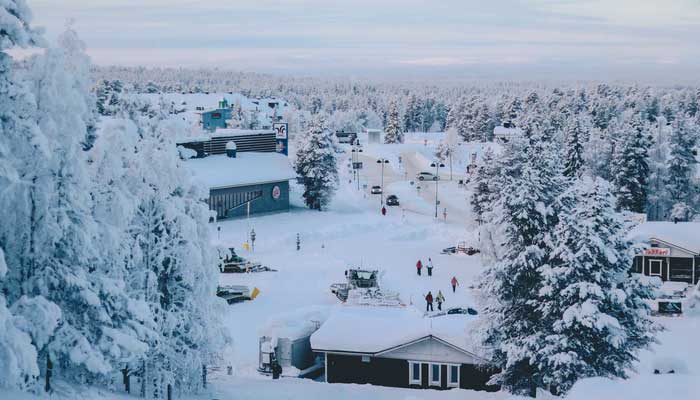 The Land of Thousand Lakes is equivalent to small heaven. Scroll below to know more about this spectacular country. 
When it comes to deciding on a travel destination, many people prefer tourist hubs like Thailand and Bali, among others. Finland is not the most favoured destination. However, this country has much to offer.
From its national parks and lakes to loads of winter activities, this country has one of the cleanest airs in the world. Apart from that, below are some reasons to add Finland to your 'places to visit' list.
Northern Lights
Visible on almost 200 nights a year in Lapland, the Aurora Borealis is a once in a lifetime experience. We all are longing to see the purple and green lights do their dance in the night sky. You can either go on a northern light hunting adventure with experienced guides or stay in one of the glass igloo resorts, where you can watch the lights from the comfort of your bed.
National Parks
The country has a total of 40 national parks making it an ideal place for hikers, campers or anyone looking to experience nature closely. Finland's national parks are also home to unique wildlife, rapids, and many outdoor recreation activities.
Santa Claus
The city of Rovaniemi has a Santa Claus Village where children and adults can meet Santa Claus by visiting his office and enjoying a private chat. Apart from that, the village also has many restaurants, cafes and shops. To top it off, you can also cross the Arctic Circle at this village. Does it get any better? We don't think so.
Lakeside cottages
Also known as The Land of Thousand Lakes, Finland has many lakes, which means loads of silence and peace from the bustling city. You can even stay in one of the rustic lakeside cottages to experience ultimate relaxation or use the lakes for fishing and boating.
Winter Activities
Finland offers a wide array of winter activities, which can be enjoyed by both adults and children. Be it skiing down a hill or riding the snowmobile, all the activities will leave you feeling an adrenaline rush despite the freezing winter weather.
Sauna Culture
For all the sauna-lovers out there, in Finland, the sauna is a big part of the culture. The importance of Sauna is not about sitting in a hot room, but instead has a deep spiritual meaning for Finnish people. According to estimation, there are two million saunas in Finland.
Finland has surely been added to our travel bucket list. Has it made it to yours yet?