Why Spike Lee's Films Are a Cultural Game-Changer: An In-Depth Look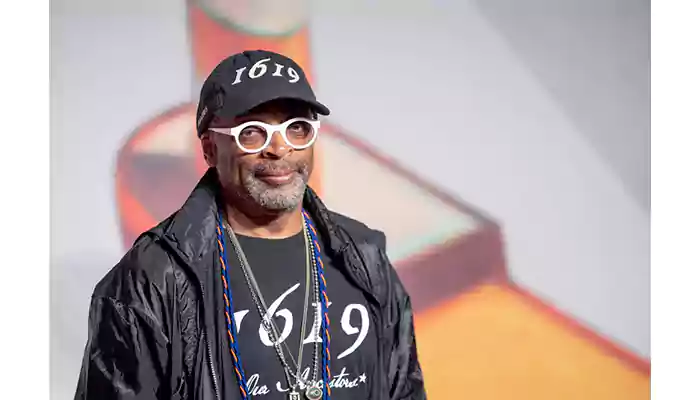 Discover the Impact of Spike Lee's Powerful and Thought-Provoking Films on American Culture and Beyond.
Spike Lee is a renowned filmmaker who has been making movies for over three decades. Known for his bold and provocative storytelling, Lee's films have become cultural touchstones, addressing issues of race, identity, and social justice.
In this article, we'll explore the cultural significance of Spike Lee's films and what makes them so powerful.
Early life and career
Spike Lee was born in Atlanta, Georgia, in 1957 and grew up in Brooklyn, New York. He attended Morehouse College, where he majored in mass communication and developed a passion for filmmaking.
After graduating, Lee studied at New York University's Tisch School of the Arts, where he earned his Master of Fine Arts degree in film production.
In 1986, Lee burst onto the scene with his first feature film, She's Gotta Have It, which he wrote, directed, and produced. The film was a critical and commercial success, launching Lee's career and establishing him as a unique and important voice in American cinema.
Themes and Style
Throughout his career, Spike Lee has explored themes of race, identity, and social justice. His films often focus on the experiences of African Americans and the struggles they face in a society that is often hostile to their existence.
Lee's films are known for their honesty and authenticity, and he has been praised for his ability to capture the nuances of black life in America.
Lee's style is bold and provocative, and he is known for his use of vivid colours, stylized camera angles, and unconventional storytelling techniques. His films often incorporate elements of documentary filmmaking, including archival footage and interviews with real people.
Most Significant Films
Some of Spike Lee's most significant films include:
Do the Right Thing (1989): A searing examination of race relations in America, set on the hottest day of the summer in a predominantly black neighbourhood in Brooklyn.
Malcolm X (1992): A biographical film about the life and legacy of the civil rights leader, Malcolm X.
Jungle Fever (1991): A complex story about interracial relationships and the tensions they create.
Inside Man (2006): A crime thriller about a bank heist that is not what it seems.
BlacKkKlansman (2018): A powerful and timely film based on the true story of a black police officer who infiltrated the Ku Klux Klan in the 1970s.
Legacy
Spike Lee's films have had a significant impact on American cinema and culture. He has been recognised with many awards, including an Academy Award for Best Adapted Screenplay for BlacKkKlansman.
Lee has also been a vocal advocate for social justice and has used his platform to bring attention to issues affecting African Americans and other marginalised groups.
Lee's influence can be seen in the work of other filmmakers who have been inspired by his bold and provocative style.