Winterize your skin care with these tips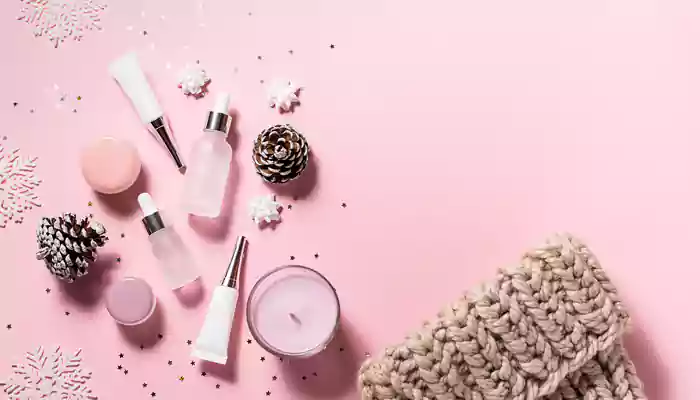 Time to make moisturizers your best pal
Winters is holiday time. Winter is also the time when moisture and humidity decreases in the air, making skin drier. So as your layer up with winter clothes and you finally get to wear the fancy winter boots, you might also think about layering up on skin care.
Cold temperature, strong winds, heated indoors are some factors that contribute to dry, lifeless, flaky skin in winter. To overcome the freezing temperature and its impacts on skin, tweaking your skin care during the winter months is wise. Our skin needs more looking after in winter, failing which can make skin lose its healthy glow and make skin more prone to skin conditions.
With winter right around the corner, if you are unsure where to start, here are a few tips on how to winterize your skin care during the cold months.
Moisturize well
Before bed or after bath moisturizing head to toe will keep skin soft during the dry winter months. Not just the face, but the entire body. Use moisturizing chapstick for lips, heavy cream for cracked elbows and hand cream for well…your palms. A head to toe moisturizing is the first skin care to do for winter.
Opt for warm showers
Hot water showers, as tempting as it might sound in winter, washes away sebum and leaves skin even drier than before. So opt for lukewarm showers that doesn't leave the skin moisture-less. Pat dry and moisturize right after.
Know what ingredients to choose
Retinols, salicylic acid, glycolic acid that seemed to favor your ski during summer might not work as well since they are meant to exfoliate the skin and cause irritation especially during hard winters. Instead chose products that have caprylic acid, shea butter or glycerin as primary ingredients.
Use a humidifier inside
Adding moisture by using a humidifier indoors is a good way to regulate water based molecules inside the house. Make sure to get it cleaned frequently.
Don't forget to wear SPF
People often tend to forget sunscreen. But use SPF everyday to protect your skin from the sun. The lack of it can cause sunburn that will further irritate the skin.
Layer your face serums
If you use one serum in summer, make sure to layer up more serums during winter. It is also wise to add hyaluronic serum before moisturizing adds moisture to skin.
Switch to winter friendly soaps
Instead of soaps, maybe switch to gentle cleansers during winter to prevent drying out the skin.