Work From Home Fashion Tips You Need To Try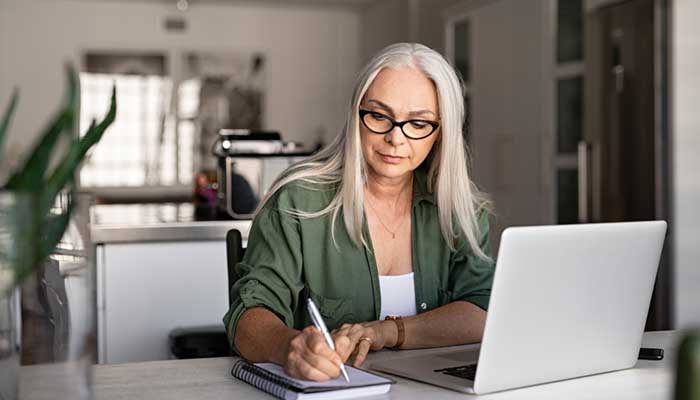 Working from home may be the new norm, but that doesn't mean you have to live in loungewear all day. Making an effort to get dressed in something stylish, no matter how simple, could help make you feel good and mentally prepare you to have a productive day. Here are a few fashion tips that could help up your work from home style game.
Go minimal chic
They say 'less is more' and if you are looking for something chic and comfortable go minimal. A crew-neck T-shirt or a tank top paired with cropped wide-leg pants is a casual ensemble that screams minimal chic. Matching a tee dress with an oversized denim jacket is another relaxed style you can opt for.
Add colour to your style
There is no time like the present to experiment with bold and playful colours, especially if you are someone who likes to keep things neutral. You can mix and match bright or multi-colour prints and not worry about judgemental eyes on you as you test unchartered waters. A pop of something bright in your style may just lift your mood and help you tackle the day head-on.  Green and yellow works well on almost any skin complexion and is a striking combo. Orange and blue is also a good match to try a colour blocking technique.
Keep a jacket on standby
If your day is going to be swamped with virtual work meetings, keep a formal jacket or blazer by your side. It's a simple way to transform any outfit into smart wear that is ideal for your Zoom call. Avoid pattern prints as it could be distracting on camera. Opt for solid colours instead. However, an oversized vintage plaid suit could make for a classic laid-back, polished look.
Accessorize your look
Wearing jewellery while you spend all day at home may seem like too much effort. But it may be just the touch of detail you need to tie your whole outfit together. A simple necklace or bright pair of earring can give your look an understated elegance that is modern and ultra-cool. Hoop earrings have been in fashion forever and can make you feel put-together. For a more low-key style pair your outfit with a pearl necklace.
Keep in mind, at the end of the day, choosing an outfit for the day can do more than satisfy that yearning to dress up again. It can also be a way to find comfort as we navigate through uncertain times. And why not look good while doing it.