Your Skin Needs Special Care On Rainy Days. Do You Know Why?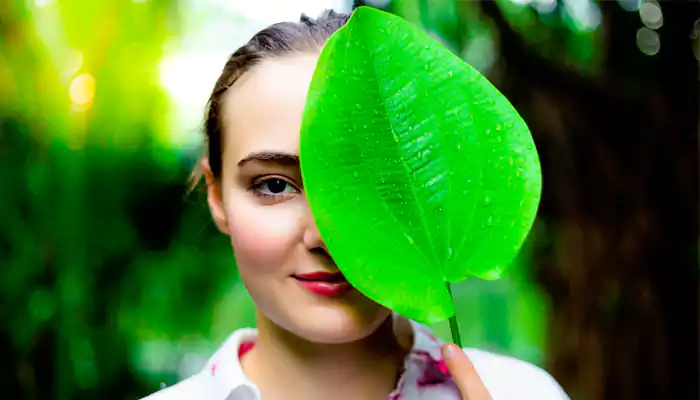 Don't let your skin get ruined in the rainy days
After the scorching summer heat, the monsoon brings relief. The temperatures are finally bearable, there is a lot of greenery and a fresh breeze greets you when you step outside. Even if this time of year brings many benefits, remember that the rainy season brings skin problems. When the weather becomes unpredictable and humidity levels rise, your skin has a hard time adapting to the changes and maintaining its radiance. To prevent this, follow a good monsoon skincare routine. Even those with oily, acne-prone skin can struggle to control excess facial oil this season.
Regular Exfoliation
Regular exfoliation should be  part of your monsoon skincare routine. It helps remove dead skin cells and gives your skin a healthy glow. Scrubbing your skin two to three times a week also increases blood flow, helping to flush out toxins.When the layer of dead skin cells is removed, skin care products are better absorbed. In addition to at-home exfoliation, opt for treatments like microdermabrasion and chemical peels to help prevent infection and keep your skin clean.
Minimal make-up
If you wear little or no make-up in the summer, we recommend that you do the same during the monsoon. Heavy makeup does not look good and there is also a risk that it will clog the pores of the skin.Look for products like CC creams to even out your skin tone, as this will give you flawless skin without weighing down your foundation or concealer. This allows your skin to breathe. Also, avoid lipsticks and instead use tinted lip balms  that condition your lips and give them a natural tint.
Antifungal Cream
Moisture promotes the development of fungal infections such as athlete's foot and athlete's foot. To avoid these infections, keep your skin dry and clean, especially in sweaty areas like your armpits, heels, and between your toes.Wear loose, breathable clothing made from natural materials such as cotton, and change wet clothing frequently.
Stay Hydrated
Drinking enough water is essential for  healthy skin year-round, but it's vital during the monsoon season. Drink at least 3-4 of water daily to  stay hydrated. This removes impurities, nourishes the  skin  from within and gives it a healthy glow.