Ditch baking - 4 No-bake dessert to satisfy your sweet tooth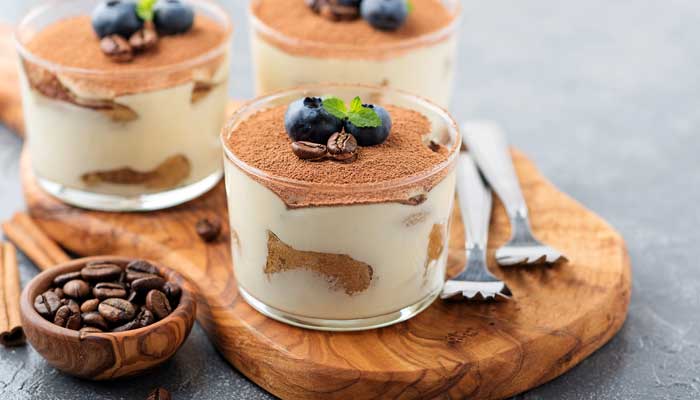 Looking for a quick and easy dessert recipe, but don't want to get to baking? Don't worry, we've got you covered with 4 ultimate "No-bake" dessert.
No-bake desserts are surely a rescue for the days when you are short of time, or you just don't want to turn on your oven. But that shouldn't get between your dessert and you. Never! So step back from the oven if you are not in a mood to bake and check out these 4 easy No-bake dessert recipes that will make you drool and want for more!
Banoffee Pie
The ultimate banana treat.
You need:
1 Round sliced banana  
2 spoons of caramelized condensed milk
Crushed digestive biscuits
Butter
Whipped cream with Caster sugar and a few drops of Vanilla essence.
Crush two digestive biscuits and mix it with melted butter to turn into a soft base for your dessert. In a glass dessert bowl, cover the bottom with the crushed biscuits. Add banana slices, now add two spoons of caramelized condensed milk. Repeat a layer of banana and top it with whipped cream. Grate some dark chocolate to decorate. Refrigerate before eating.
Tiramisu
A Classic coffee and cream dessert.
You need
½ cup Mascarpone cheese
1 ½ cup Heavy whipped cream
Ladyfinger biscuits - 1 pack
3  cups espresso shot
½ cup caster sugar
Cocoa powder for dusting
Add caster sugar and vanilla essence to the cream and whip it until it softens.
Now add Mascarpone cheese and whip it until it forms stiff peaks. Take a square dessert pan and dip ladyfinger biscuits in coffee shots and place them evenly in the pan. Don't soak the biscuits, just dip it and quickly place it in the pan. Spread half of the whipped cream over the biscuits and cover them evenly. Repeat the same with the second layer of biscuits and cream, Dust cocoa powder in a generous amount and refrigerate the dessert 2-4 hours before serving.
Oreo Fluff cream
A four-ingredient dessert for your sweet cravings!
You need:
1 tbsp Cream cheese
1 tbsp Sweetened condensed milk
2 spoons Whipped cream
2 Oreo biscuits crushed
Mix the cream cheese and condensed milk well.  Add it in a dessert bowl, top it with a generous amount of whipped cream and add crushed oreo. Give it a slight mix and refrigerate before serving.
Peanut Butter Pudding
You need
Granulated sugar
Cornstarch
Salt
Full cream milk
Butter
Peanut butter
Vanilla essence.
Over medium heat, add sugar, cornstarch and salt in a pan. Slowly add milk and keep whisking until the sugar dissolves. Once done, boil well for at least 2 minutes.
Remove from the heat and add butter, peanut butter and vanilla essence. Whisk until it gives a creamy texture. Transfer the pudding into the serving bowl and wrap it with a cling sheet. Serve chilled. You can add grated chocolate for garnish.
These desserts are perfect to satisfy your sweet cravings in no time. Ditch the oven and let the fridge do the magic. So, which one of those no-bake desserts are you going to try first?