Five most decadent and famous Asian coffee you must try.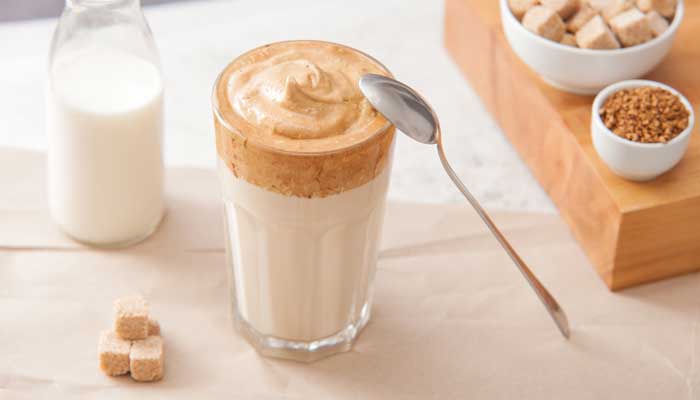 Let's go through some of the most popular and decadent coffee in tea-loving Asia. Here are some of the specialist coffee which are popular in Asia.
Primarily considered as the tea-drinking side of the world, Asia does have its share of coffee lovers. Coffee was bought to Asia mainly by invaders. Interestingly Vietnam is the second-largest producer of coffee in the world. Thanks to the popular culture, the consumption of coffee is increased by leaps and bounds by in the last decade. Our list can help you try the most popular and exciting coffee.
Vietnam's Yoghurt coffee: All your sensibilities will tell you that there is no way coffee and yogurt can taste good. Vietnamese Yoghurt coffee tastes perfect despite the contrasting flavours. It is made from mixing yoghurt, condensed milk and Vietnamese ground coffee.
Indonesia's Kopi Tubruk: One of the most popular coffee in Indonesia, Kopi Tubruk is made with fine or medium ground coffee in which boiling water is added. It is mixed thoroughly and then is left to sit for a while so that coffee settles in the bottom of the cup. Due to its tremendous success, this coffee comes in ready-made packs and sachets.
Dalgona Coffee: The latest viral trend, Dalgona coffee from South Korea took the world by storm. It derives its name from popular street food named Dalgona. You can make it by taking the equal parts of water, sugar and instant coffee and whipped till it becomes frothy and then laid on top of milk.
Arabic coffee: This coffee is a middle eastern staple from the 15th century. It has a distinct and robust aroma and a bitter flavour. Cardamom is usually added to plain coffee made of Arabica beans to make it taste lighter. It is often taken after the meal with sweet dates to reduce its bitterness.
5.
Malaysian Ipoh white coffee
: Another popular Asian coffee recipe, it is made by roasting the coffee beans in margarine before they are brewed. This gives the coffee a mild caramelized flavour. Ipoh coffee is full of condensed milk and has a light froth on the top.
Asia is full of choice for a coffee lover, and if you are adventurous enough, do try some of these unique coffees recipes from Asia. So, which one would you like to try?