Food Bucket List: 7 famous dishes in the world you need to try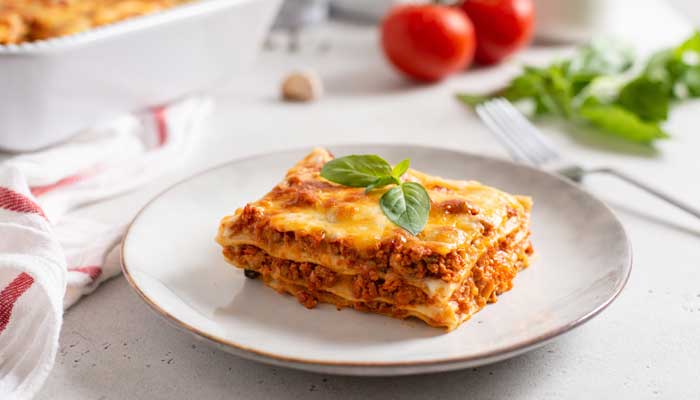 "There is no love sincerer than the love of food," renowned playwright George Bernard Shaw once said, and to say the least, he was absolutely right. Good food can fill your stomach, satiate your gut and tongue, and also uplift your mood. In fact, when it comes to delicious dishes, they can make you drool. So, let's take a look at some of the world's best dishes that you should try once in your lifetime:
Apfelstrudel, Austria
Popularly known as Apple Strudel, this dish is a common pastry in Austria and other parts of Europe. Consisting an oval strudel pastry cover with apple filling inside - made with grated apples, cinnamon, sugar, breadcrumbs, and raisins, the delicacy is a must-try. It tastes wonderful when served with vanilla ice cream and whipped cream. Head to a Viennese cafe to try it out.
Lasagna, Italy
Italian lasagna is one of the oldest pasta but has been made popular in recent times. Consisting of pasta, vegetables, tomato sauce, and layers of cheese, this dish is ideal for any occasion and loved by everyone.
Kimchi, Korea
Made with fermented vegetables and seasonings, including garlic, chilli powder, scallions, and ginger, Kimchi is a common starter in Korea. High in fibre and vitamin C, this dish is for people who like spicy and tangy food.
Dosa, India
Prepared with fermented rice and black gram batter, dosa looks like a crepe and is filled with various stuffings of potato, cottage cheese and other veggies. It is usually served with chutneys and sambar.
Vegetable momos and Dal Bhat, Nepal
While Dal is a yellow lentil soup, Bhat is boiled rice and Nepal's daily staple. People have this with momos (dumplings), made with a variety of vegetables including carrots, cabbage, onion and others. They taste amazing and are available at inexpensive rates.
Vegetarian Tam Ponlamai, hailand
Thailand is super-tricky if you're looking for vegetarian food. However, go for a Thai fruit salad or Tam Ponlamai, which is made with rose apple, guava, watermelon, and dragon fruit, all diced up in lime juice, chillies, soy sauce, and peanuts. We assure you will love it.
Vinegret, Ukraine
Prepared with potatoes, beetroots, chopped onions, carrots, brined pickles, and sauerkraut, this dish from the Soviet Union is popular in entire eastern European countries. This is a delicious dish available for every vegetarian traveller.