Fun Ways to Consume More Veggies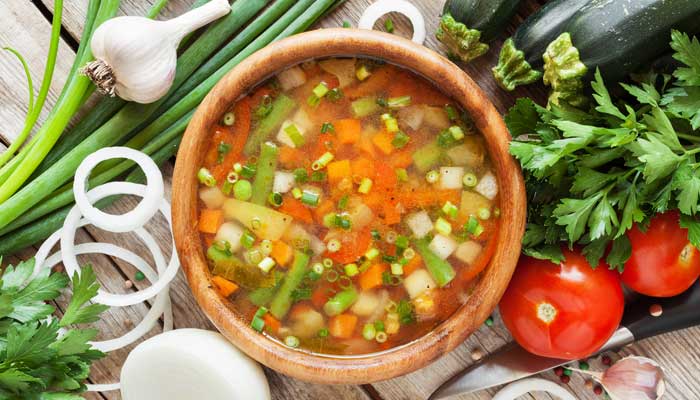 Consuming a good amount of vegetables daily can help keep your body strong and healthy. They are a rich source of nutrients and antioxidants, as well as low in calories.  Eating more vegetables could also help reduce your risk of chronic diseases. It can also improve eye health and skin complexion. Despite the many known benefits and health experts urging the public to incorporate more veggies in their diet, it can be challenging for many to do so. Cooking vegetables can be a hassle for some, while others may not know how to make it very exciting. Here are a few fun and creative ways you can add more vegetables into your diet.
Make a nutritious vegetable soup
There's nothing like a hearty and comforting soup to enjoy during the monsoon season. Make a soup that contains a variety of vegetables, like broccoli and spinach. You can also puree them and add some spice for extra flavour. A serving of this broth can provide your body with a good dose of fibre, vitamins, and minerals.  You can include vegetables like carrots, tomatoes, potatoes, spinach, peas, leek, and corn to your soup.
Try veggie noodles
Instead of making a pasta dish with high carb foods, experiment with vegetable noodles. All you have to do is insert your vegetable of choice, like a zucchini, into a spiralizer and watch them transform into noodle-like shapes. You can even slice or shred them.  This way you can make a range of dishes from different cuisines, like Chinese or Italian.
Add vegetables to sauces
When you are making a sauce, toss a few chopped vegetables in there, like bell peppers or leafy greens. You can also add root vegetables, like sweet potatoes or purple yam, by pureeing them before adding them to the sauce. Add herbs for extra flavour. There are a million recipes online to mix the right sauce with the right vegetables, so start experimenting.
Make a vegetable omelette
Breakfast is the most important meal of the day. A great morning meal is an omelette packed with vegetables. Spinach, scallions, bok choy, mushrooms, and bell peppers can spruce up your omelette and provide you with the right nutrients that can help kick-start your day. This is a simple way to increase your vegetable intake, and you can try out different vegetable combinations every morning.