Hideous Food Trends That Netizens Took With A Pinch Of Salt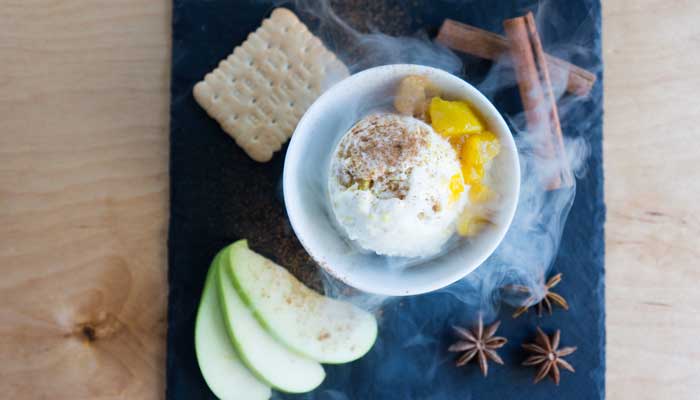 Food trends that made noise on the Internet for their sheer absurdity and became meme fodder more than it was served on your plates. 
Social media has made our meals a little more exciting, if not significantly enhancing their taste. After all, what they are for? Except sharing cute pet videos, of course. Some food trends create a stir like the 'Dalgona coffee' while others come and fizzle out. Some, however, leave a deep impact in our minds for its sheer absurdity. Remember the times when pineapple mon pizza became a thing. Even Gordon Ramsay cannot approve of it, but it remained in the menu of many restaurants and soon followed gulab jamun on pizza, a total deal-breaker!
Here's throwing some light on some of the food trends that became famous because people couldn't stop making fun of it. 
Liquid ice-cream laced 'gourmet' ice cream
Even before the fried ice cream, rolled ice cream made its way, that dessert where cold smoke would billow from beneath and created a dreamy dewy ambience happened. That drama involved with serving ice-cream caught every foodie with a camera's attention, but soon it posed health hazards with the copious amount of liquid nitrogen being used to perform all the antics. 
Fusion Disasters
Indian's cannot live without their spices. Be it a plate of 'chowmein' or pasta we all have our desi version ready with 'pyaaz-tamatar' gravy and seasoning of 'jeera-dhaniya'. But some fusion recipes has been a total disaster like the pizza golgappa, pizza biriyani or sushi chaat. Jitters would run through the spine of any authentic food lover. 
Food in Mason jars
We love mason jars because they are cute and easy to handle. Bring in the smoothie, cold coffee or the detox drink and the cutesy jars and you have our hearts, but they are definitely not made for serving salads and desserts. Why making eating so complicated where you have dig in deep into the jars to reach the last layer to get all in one bite. This is a cumbersome presentation and doesn't make any sense. 
Charcoal laced food and beverages
Some food is good just for your Instagram feed and not your tummy, for example, charcoal latte or ice cream. While the dark powder is known for the detoxifying body, some health experts also warn that it can in the process absorb helpful minerals like potassium and calcium. 
Peanut butter on a hot dog
A hot dog is best served with hot sauce, mustard sauce or mayonnaise but there came a cult who topped the sausage with peanut butter. The Internet went crazy on how the two can never get along well and should be left alone with their sanctity for the love of both.
Food trends come and go. Some rule menu, bring up café chains, the rest become meme fodder!