Things you Will Relate to if you are a Chocolate Person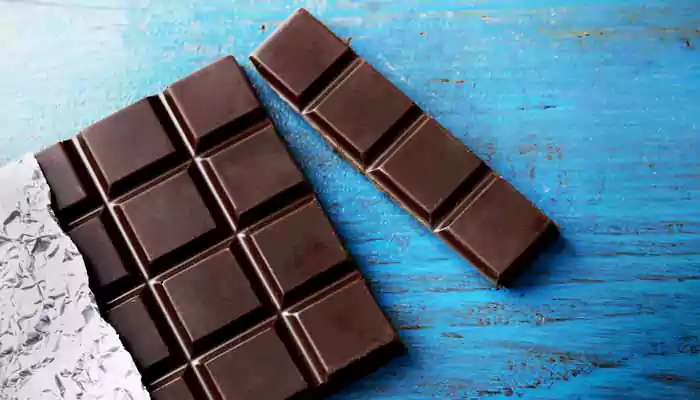 Do you live for chocolate? If your answer is yes, then you are clearly a chocolate person, and proudly so. Chocolate is undoubtedly the best flavor in the world. Here are some traits that you will relate to, if you are a chocolate person!
Your choice will always be chocolate at the ice creamparlor 
It is inevitable for you, the answer is simple. After all, nothing compares to chocolate ice cream. Everything else fades before it!
You have been asked to try something other than chocolate and refused!
Why should you waste your time trying anything else when you already know what's best? Silly suggestion which barely requires a response!
You crave a bit of chocolate for dessert, no matter how full you are
After a meal,  a bit of sweetness to conclude your meal is mandatory and necessary. Otherwise, the meal just feels incomplete! If the meal was good, the chocolate is the perfect end. If the meal was bad, then chocolate at least compensates for that!
There is no bad time for chocolate
It is true, that no matter where you are and what you're doing, chocolate is just always an option. You can eat it at any time, for any meal, and during any situation( well, almost!)
You have tried all types of chocolate
Whether or not you liked it, you have tried all kinds of chocolate, including marzipan as well as fruit-flavored chocolates, as well as the more common flavors, which would be milk chocolate, dark chocolate, and white chocolate. People might call you an addict for your insatiable appetite for chocolate, but in reality, you also know that you are a chocolate connoisseur.
For you, Duty-Free is acode word for chocolate heaven
One of the best things for you when it comes to being in an airport is to go for duty-free shopping where chocolates from all over the world are sold! Colorful packets everywhere, probably containing the most exciting delicious chocolates from Switzerland, Austria, and the even USA. This is undoubtedly one of the most important investments for you!
You are the go-to person to ask for recommendations regarding all chocolate- desserts
Everybody in your friend group knows that if it's a chocolate dessert, you would have tried it. So they come to you to ask for recommendations!
You have fought your siblings for the last bit of chocolate at leastonce
Admit it! Chocolate has been your noble cause for fighting before! Chances are, you are craving for chocolate right now after having read this list! – So have you had it yet?