The Golden Era of Bollywood: Remembering the Icons of the Past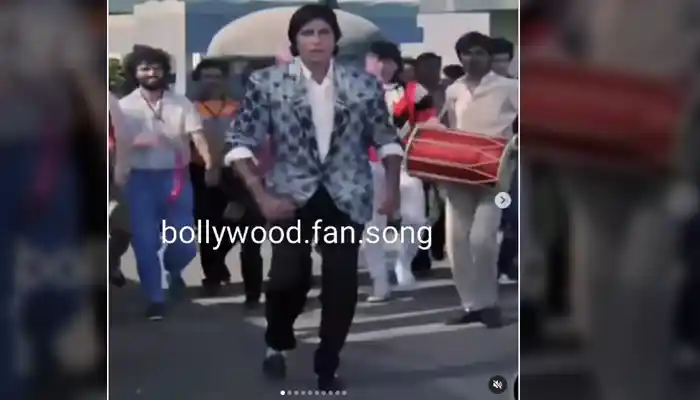 Bollywood, the largest film industry in the world, boasts a rich history spanning over a century. Yet, amidst its ever-evolving landscape, a period that continues to hold a special place in the hearts of film enthusiasts and historians - the Golden Era of Bollywood. From the late 1940s to the 1960s of the period, this era is known for its timeless classics, legendary actors, and unforgettable narratives. This article invites you to take a nostalgic journey back in time to revisit the luminaries and milestones that defined this enchanting phase in the history of Bollywood.
The Origin of The Golden Era
The origins of the Golden Era trace back to the late 1940s, a time marked by significant socio-political transformations in India following its independence in 1947. This newfound independence breathed new life into the Indian film industry, inspiring filmmakers to explore themes related to national identity, unity, and optimism. During this era, films often depicted the struggle for independence of India, rural life, and the evolving fabric of Indian society.
Timeless Classics and Unforgettable Music
The Golden Era is well known for creating timeless classics that continue to be revered today. Films such as Mughal-e-Azam, Mother India, Sholay, Guide, Pyaasa, and Kaagaz Ke Phool transcend mere cinema; they are cultural landmarks. These movies explored a broad spectrum of themes - from love and sacrifice to social justice and personal transformation.
Mentioning the Golden Era necessitates acknowledging the unforgettable music that graced these films. S.D. Burman, Shankar Jaikishan, R.D. Burman, and Naushad are some music composers who crafted melodies that have stood the test of time. The songs of this era, sung by legends like Lata Mangeshkar, Kishore Kumar, Mohammed Rafi, Geeta Dutt, and Asha Bhonsle, continue to resonate with audiences of all generations, testifying to the timeless allure of their artistry.
Take a look at some legendary stars of the Golden Era:
Raj Kapoor: Widely regarded as the "Charlie Chaplin of Indian Cinema," Raj Kapoor was a virtuoso in both acting and filmmaking. His portrayal of the endearing tramp in films like "Shree 420" and "Awara" struck a chord with audiences worldwide. Kapoor's unique ability to seamlessly blend humour with social commentary established him as an enduring figure of the Golden Era.
Dilip Kumar: Known as the "Tragedy King," Dilip Kumar was a versatile actor who brought depth and emotional nuance to his characters. His performances in classics such as "Mughal-e-Azam" and "Devdas" showcased his impeccable acting prowess, leaving an indelible imprint on Indian cinema.
Nargis: The quintessential leading lady of her time, Nargis captivated audiences with her grace and unparalleled talent. Her unforgettable roles in movies like "Mother India" and her on-screen chemistry with Raj Kapoor set an example as iconic.
Dev Anand: With his charismatic persona and distinctive style, Dev Anand became a heartthrob of the Golden Era. His films, including "Guide" and "Paying Guest," are celebrated for their progressive themes and memorable music.
Madhubala: Dubbed as the "Venus of Indian Cinema," Madhubala's beauty and talent were unparalleled. Her role in "Mughal-e-Azam" has etched her name indelibly in the annals of Bollywood history.
Meena Kumari: Often referred to as the "Tragedy Queen," Meena Kumari possessed an extraordinary ability to portray complex, emotionally charged characters, as seen in films like "Pakeezah" and "Sahib Bibi Aur Ghulam."
Guru Dutt: A visionary filmmaker and actor, Guru Dutt's movies, such as "Pyaasa" and "Kaagaz Ke Phool," are celebrated for their artistic brilliance and thought-provoking social commentary.
Mala Sinha: Mala Sinha's graceful performances in films like "Dhool Ka Phool" and "Hariyali Aur Rasta" solidified her position as one of the leading actresses of her era.