The Rise of South Indian Cinema: A Journey of Excellence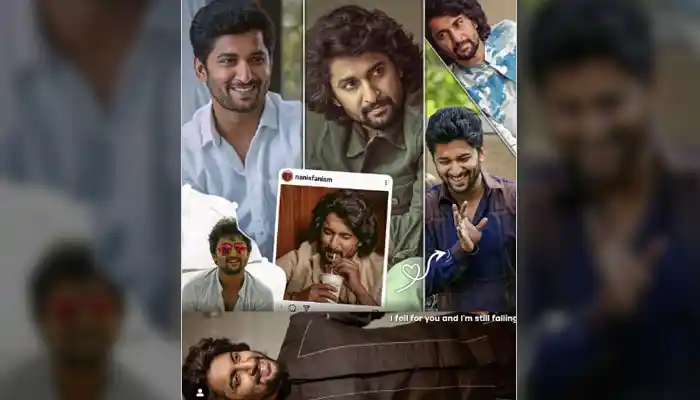 South Indian cinema, often known as "Tollywood" (Telugu cinema), "Kollywood" (Tamil cinema), "Sandalwood" (Kannada cinema), and "Mollywood" (Malayalam cinema), has experienced a notable ascent in the realm of filmmaking. Over the years, it has garnered global acclaim and a devoted following, asserting its rightful standing alongside Bollywood as a significant force in Indian cinema. The journey of South Indian cinema is well known for its excellence, ingenuity, and artistic brilliance.
Historical Perspective
The historical backdrop of South Indian cinema traces its origins to the early 1900s when Madras (now Chennai) saw the production of the first silent film in India. While Dadasaheb Phalke's seminal film "Raja Harishchandra" in 1913 is known as the dawn of Indian cinema, it was in the southern regions of India that regional cinema swiftly flourished. Visionaries such as Raghupathi Venkaiah Naidu, Dadasaheb Torne, and Nataraja Mudaliar played pivotal roles in establishing the groundwork for South Indian cinema.
The Golden Era and Visionary Filmmakers
The 1950s and 1960s marked the golden age of South Indian Cinema. During this epoch, legendary filmmakers like S. S. Vasan, K. Balachander, K. Viswanath, and B. Nagi Reddy emerged as formidable forces. Compelling narratives, well-etched characters, and pioneering cinematic techniques distinguish their works
from the rest. K. Balachander, for instance, introduced the concept of the "new wave" in Tamil cinema, focusing on authentic and socially pertinent themes.
Iconic actors such as N. T. Rama Rao, Sivaji Ganesan, M. G. Ramachandran, Rajkumar, and Kamal Haasan achieved iconic status, captivating audiences in India and also worldwide with their extraordinary performances.
Diversity in Themes and Genres
A distinguishing characteristic of South Indian cinema is its extensive array of themes and genres. While Bollywood often takes centre stage with commercial entertainers, South Indian cinema traverses a broad spectrum of topics, spanning historical epics and familial sagas to socially relevant narratives and experimental storytelling.
Tamil cinema, for example, has given birth to masterpieces like "Nayakan," a gripping crime drama, and "Kuttram Kadithal," a thought-provoking commentary on societal issues. Telugu cinema boasts of "Baahubali," a cinematic marvel that redefined Indian cinema on a global scale. On the other hand, the Malayalam industry is renowned for its authentic and impactful storytelling, evident in films such as "Drishyam" and "Kumbalangi Nights."
International Acclaim
South Indian cinema has garnered international recognition through participation in prestigious film festivals and accolades. Films like "Parasite" from South Korea and "Lagaan" from Bollywood have demonstrated the universal appeal of Indian cinema. Similarly, South Indian productions like "Eega" (Telugu) and "Peranbu" (Tamil) have earned accolades at global film festivals for their innovation and narrative depth.
The "Baahubali" phenomenon merits special mention. Helmed by S.S. Rajamouli, this epic saga shattered domestic box office records and even gained acclaim in numerous other countries. Its success paved the way for more ambitious ventures and cross-border collaborations, strengthening South Indian cinema's global footprint.
Influence on Indian Cinema: The influence of South Indian cinema on the broader Indian film industry is undeniable. The film industry has consistently pushed the boundaries of filmmaking, inspiring filmmakers across India to experiment with novel techniques and storytelling approaches. Even Bollywood has drawn inspiration from numerous South Indian films, further underlining the industry's impact on India's cinematic landscape.
The journey of South Indian cinema, from its modest beginnings to its present status as a global cinematic force, is a truly remarkable narrative. As the industry continues to evolve, innovate, and explore new horizons, it is evident that South Indian cinema's journey of excellence is far from reaching its culmination, and it will continue to captivate audiences worldwide for many years to come.