Movies about women spies definitely shouldn't miss out on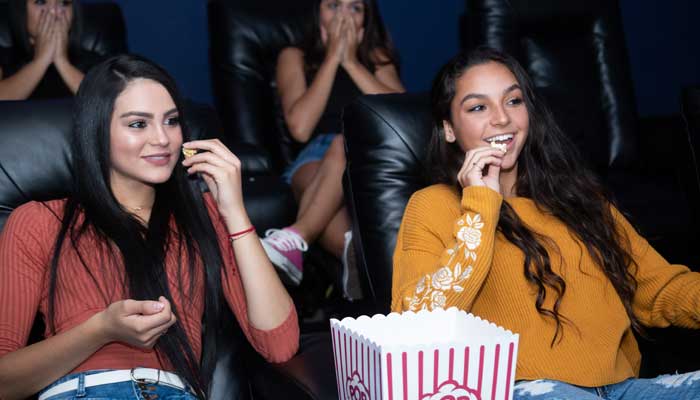 Charlie's Angels opened up avenues for thrilling spy action starring rear kicking females.
When we think of spy movies, out minds automatically venture towards the most famous fictional spy Double O Seven. Women spies are usually given a side role, a lady in arms alongside the main man spy. Charlie's Angels brought us three well-trained, impeccably dressed spies that changed the way we look at espionage. No longer is it all a man's trade. Spy movies with women spy as lead provides same gun cocking action, we find thrilling.
The pop culture and film culture has brought back the essence of femme fatale, modified it to portray strong willed, intelligent, rear kicking women who are great at their trade – being spies. Here are movies about female spies you shouldn't miss out on.
Red Sparrow
Jennifer Lawrence becomes every role she plays. In Red Sparrow, Lawrence plays Dominica, a Russian ballerina turned spy in Sparrow School – school of espionage that turns seduction into a means to gather intel. The espionage games are real and Dominica is taught that people have more power in their body and how to effectively use the tol of seduction to bring down a CIA agent.
Atomic Blonde
A knotty Cold War time spy thriller. Lorraine, played by Charlize Theron, get in the midst of spy mindgames after the death of a British agent in Germany. There's realistic action and Lorraine is super trained in bringing down foes with her bare arms. Atomic Blonde is a great spy movie and should definitely be watched.
Salt
Give Angelina Jolie all resources and she can be a raider. Make her a wrongly accused fugitive and she will fight back. Evelyn, a CIA agent gets entrapped by false accusations of murdering the Russian president and flees to gather information to free herself. Whether or not she is a spy remains a mystery.
Mr and Mrs Smith
A movie where both man and woman spies go head on, showcasing their skills as spies btu against each other. Mr and Mrs Smithis a spy action movie starring Angelina Jolie and Brad Pitt. They aren't technically spies but assasins. The two meets on a mission out and get married, neither knowing that their spouse is a assassin. The fun begins when they are ordered to kill each other.
Get Smart
Get Smart is a spy action comedy starring Anne Hathaway and Steve Carell. Steve Carell is a bumbling agent who is sometimes paired with Agent 99, an experienced agent. Both Carell and Hathaway have fun taking down KAO, a terrorist organization.