Movies You Should Try If You Loved Pride And Prejudice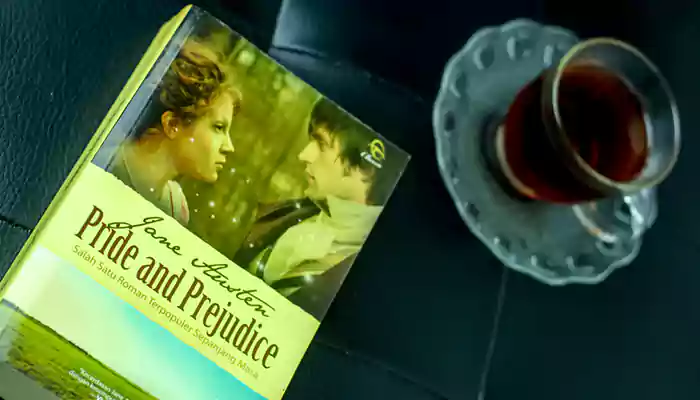 Pride and Prejudice is one of the most beloved novels by Jane Austen, and many miniseries and films have been sourced from it. But the 2005 film, starring Keira Knightley, is possibly the best adaptation so far.
Even if all the fans of Jane Austen are fond of watching every television or film adaptation of 'Pride and Prejudice' that has ever been created – they will most likely enjoy watching similar works. People who love period dramas in general and Jane Austen's works, in particular, will surely love these movies for their everlasting appeal. Period dramas skillfully help transport the audience to a different world – one without emails, smartphones, and various other modern amenities that are a boon and also a bane. So, escape to a different world with some of these interesting period dramas.
Jane Eyre (2011)
When Jane Eyre, the orphaned governess, arrives at the impressive Thornfield Hall, she is fascinated by her wealthy, brooding employer, Mr Rochester. His moody nature and the mysterious occurrences in the mansion lead her to strange discoveries that Rochester had hoped to keep concealed from her. The film is based on Charlotte Bronte's classic novel of the same title.
Sense and Sensibility (1995)
A lot like Joe Wright's 'Pride and Prejudice,' 'Sense and Sensibility by Ang Lee received enormous praise. This film is adapted from Austen's 1811 novel with the same title. The story follows the Dashwood sisters, who are compelled to relocate to a small cottage with their mother in Devonshire, owing to financial strains, after the death of their father. At Devonshire, the two Dashwood sisters meet their respective lovers. This beautifully crafted and witty film will win your heart, even if you are an Austen sceptic.
Love & Friendship (2016)
Susan Vernon, a beautiful widow, pays a visit to her in-laws at their estate. On her arrival, she hears colourful rumours regarding her dalliances, circulating all across society. During her stay, Susan decides to find a suitable husband for herself and a father for her reluctant young daughter, Frederica. The film is based on Austen's 'Lady Susan.'
Becoming Jane (2007)
The young Austen aspires to be a writer, but her mother wishes against it. Despite receiving several marriage proposals, Jane rejects them all until Thomas Lefroy, a mischievous man, shows up and changes her life. They eventually fall for one another but owing to their respective family's disregard for this relationship; Jane ends her affair with Thomas. Following this event, she begins working on some of her greatest literary compositions, and Thomas becomes the inspiration for Mr Darcy in 'Pride and Prejudice.'
We hope these films successfully teleport you back in time, just as you would wish.