Some of the greatest horrorcomedies of all times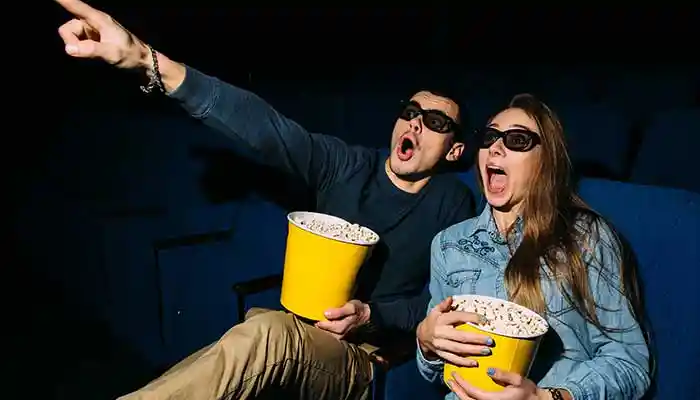 List of the perfect movies which will make it hard for you to decide whether you should scream or laugh.
Movies are meant to touch every human emotion and every aspect of human experience. That is the reason why movies are filled with different genres, some that make you laugh, some that make you cry, and some would make you terrified. But have you ever thought about what happens when you squish two of these genres together? And more importantly, what would come out if you join the two genres that are on the stark opposite sides of the spectrum like comedy and horror? You would get some of the memorable movies that successfully managed to scare the laughter out of us. Here is a list of the greatest horror comedies of all time.
Abbott and Costello meet Frankenstein released in the year 1948
The iconic duo of comedy played the role of baggage clerks who were supposed to make a delivery to House of Horrors where they run into Frankenstein's monster, the wolfman, and even Dracula. Bobby Barber played the role of a court jester who would ruin events in a foolish way making the audience and even crew and actors in splits. Fun Fact: Costello hated the script and was against making a movie out of it!
Hansu or House, which was released in the year 1977
This Japanese masterpiece in the horror-comedy genre is a must a must-watch. The plot was simple and creepy, seven girls happen to visit a haunted house and "managed" to die in the hands of the mirror, piano, and an absolute creepy cat. But it is pure genius on the part of Nobuhiko Obayashi who made the effect of the movie so bad and the sequence of killing so silly that you could not help but laugh. Fun Fact: The idea of the script was from the genius mind of Obayashi's 11 years old daughter, Chigumi.
Scream, which was released in the year 1996
This movie literally transcends all other kinds of horror comediesand pays homage to all the horror movies to that point in history. Wes Craven manages to terrify and make the audience laugh with known situations. The Ghostface manages to make us creep out and is not good at attacking people. The beginning of the movie manages to hold your attention when Drew Barrymore answers the fatal phone call which is funny and as well as terrifying.
So, maybe comedy and horror do belong together.